Note: The following is the fifth post in a series of posts from GET//OUT regarding its BLgT USA 50-state food equality tour. Each week, we'll be sharing updates, photos and more as the BLgT team travels across the country helping to raise awareness about and celebrate LGBT equality.
Keep on truckin' baby! The BLgT USA suburban, nicknamed Ginsburg after the Notorious RBG, began to roll through the Midwest this week with stops in Cleveland, Detroit and Chicago. Along the way we sampled BLgT taquitos, sandwiches and flatbreads, thanks to Momocho, benefitting the LGBT Community Center of Greater Cleveland, CAYA Smokehouse Grill benefitting LGBT Detroit and Revival Social Club benefitting a local Chicago center, respectively.
Journeying to the Midwest marks the venturing into more tumultuous territory for LGBT equality, and also to spaces where people are energized in really important ways. When most people think of the Midwest and LGBT equality, thoughts typically turn to the Religious Freedom Restoration Act in Indiana and the anti-LGBT adoption law recently passed in Michigan. The Midwest, however, is also home to relics of LGBT history.
Did you know that in the 1970s the Ann Arbor City Council was home to three of the first out public officials in US history? In 1974 Kathy Kozachenko became the first publicly out LGBT official to be elected to any political office, joining colleague Jerry DeGrieck who came out after being elected along with former councilwoman Nancy Wechsler. All three were members of the now-disappeared Human Rights Party, which had major successes electorally in Ypsilanti and Ann Arbor due to, in large part, student activism.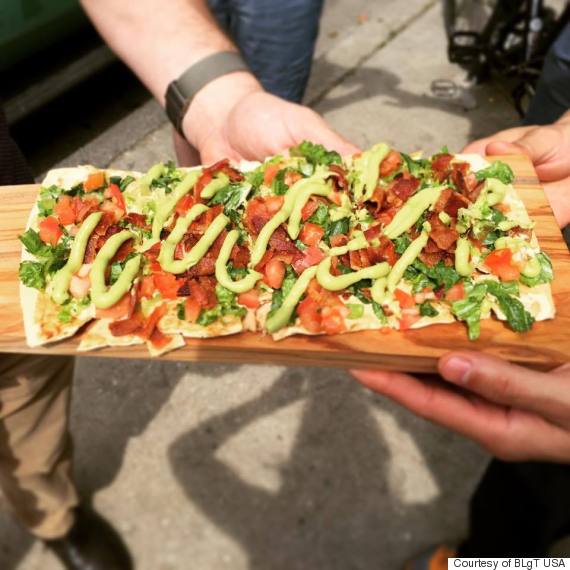 These early victories for LGBT equality at the local level have long since faded away from memory and impact, giving way to a more unfriendly atmosphere across the region. Marriage equality came to the Midwest largely by court rulings, with the exceptions being in Minnesota and Illinois, who both passed marriage equality legislatively in 2013. Though Illinois is one of the best states for LGBT people, both Ohio and Michigan are considered to be fairly awful across the board for LGBT equality.
These tensions were further illuminated over BLgTs in our states this week. Rick from Michigan said, "I think we need to come together as a state as people to create a more inclusive state where people can move to and not think about if this place will make them feel invalid." Rick, his mom Barbara and his husband Rob show that love really does make a family and are a bright spot in a challenging area.
While some of the politics of states can make lives difficult for LGBT people, individuals can truly make a difference. "[Rick] just sort of showed up and said, 'My bio mom has kicked me out, I have nowhere to go.' He was at his rock bottom, he didn't know what was going to happen to him. And after he graduated from high school, he came out, though I didn't know until quite a while later. Eventually he asked me to adopt him, so now I have three children, and also a son-in-law." Positive presences, such as Barbara and many other parents, biological or otherwise, lowers the risk of suicide for LGBT youth.
These three stops happened right in the thick of Pride celebrations all across the region. Pride, though full of fun, rainbows and a whole lot of glitter, is also about something more. In states like Ohio and Michigan, being oneself can be dangerous. Leelah Alcorn, who was from southern Ohio, reminds us that life can still be challenging for LGBT youth, especially trans youth. Pride gives people a moment and a place to embrace whoever they are, to come as they are, to borrow the moniker from our partner restaurant in Michigan. We're so happy that we got to venture through these areas, learn some history, and hear from amazing people, all over some delicious food!
This week, we continue our jaunt through the Midwest, with stops in Madison at Merchant to benefit Outreach, Inc., Iowa and St. Louis before ending the month at Scotty's Brewhouse in Indianapolis benefiting Indiana Youth Group.
For delicious photos of our events, check out our Facebook page. For more Sandwich Stories from the road, get after our blog. Also, we <3 email. For questions, sponsorship, and/or media inquiries, email us: go@getout.io