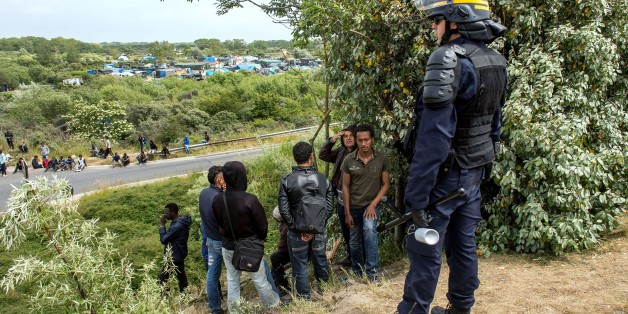 French transport strikes backed up traffic for miles leading into the Channel Tunnel that connects Britain and France on Tuesday, stoking the area's ongoing migrant crisis. As burning tires blocked train tracks and roads, desperate migrants swarmed highways, trying to stow away on idling trucks bound for Britain.
About 400 workers blockaded the port of Calais to protest restructuring at its MyFerryLink division, the Syndicat Maritime Nord trade union said. Shipping was halted early in the day. Both Eurotunnel and Eurostar later suspended services because of the disruption, leaving passengers stranded.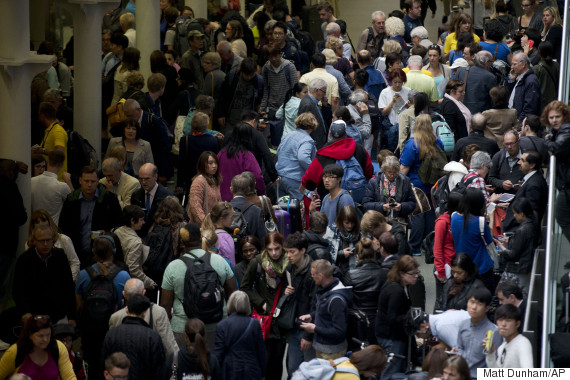 "Traffic in the tunnel is suspended because of burning tires, which are the result of port workers," a Eurotunnel spokeswoman said.
#France: Chaos in #Calais; 100+ striking workers burn tires & block #UK #Chunnel. http://t.co/clHvknHTk4 pic.twitter.com/oj12vXtBRF

— Hyper Observer (@HyperObserver) June 23, 2015
A spokeswoman for British Prime Minister David Cameron said Britain was in close contact with French authorities. Britain issued travel advice that said migrants were using the disruption to try to board waiting vehicles.
"There are large numbers of illegal migrants in and around Calais who may seek to enter the UK illegally. Although local police patrols have been reinforced, you should keep vehicle doors locked in slow-moving traffic and secure your vehicle when it is left unattended," the Foreign Office said.
"We are seeing the usual phenomenon -- some migrants are trying to climb into lorries stopped in traffic jams on the motorway leading to the tunnel," the police press office in Arras said. "They're trying to hide in lorries in particular."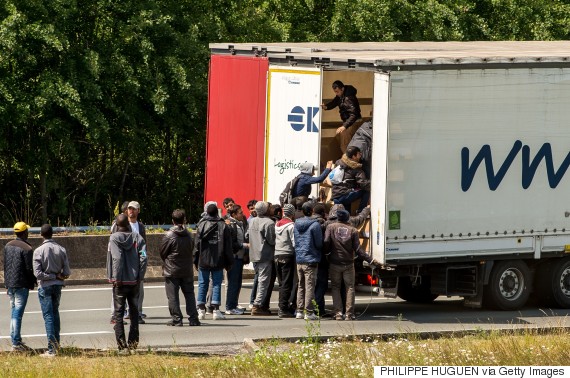 Television reports show crowds of migrants, mostly men, surrounding trucks and trying to jump aboard. French riot police beat back the crowds, according to the Telegraph.
The stowaways are the latest flare-up in the area's migrant crisis. Approximately 3,000 migrants who have fled war and oppression in the Middle East and Africa are living in a makeshift refugee camp known as "The New Jungle," with little access to food and water.

The Guardian reports that migrants waiting to stow away on Britain-bound trucks had erected temporary camps in Calais that the police continually destroy.
"At night it's like a horror movie," an Afghan migrant told the paper.
The Associated Press contributed reporting.
BEFORE YOU GO
PHOTO GALLERY
Migrants in Calais