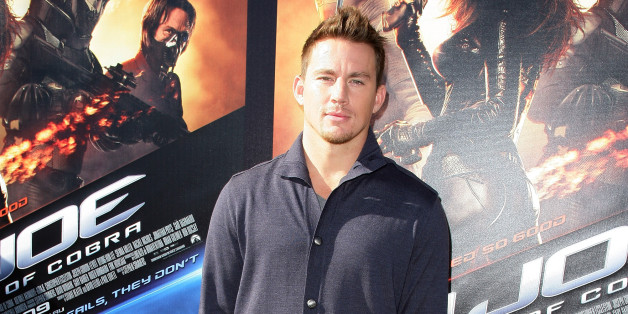 In terms of words that can come out of an actor's mouth, there's nothing more beautiful than when someone decides to crap all over one of their own movies. And yet, it happens so very rarely.
But on Tuesday, the talented and beautiful Channing Tatum dropped truth bombs left and right, that could be described as gifts to the world, during his appearance on Howard Stern's SiriusXM radio show.
The 35-year-old revealed that he "fucking" hated 2009's "G.I. Joe: The Rise of Cobra," but got roped into doing the movie due to a contractual obligation to Paramount Pictures.
"Look, I'll be honest. I fucking hate that movie. I hate that movie. I was pushed into doing that movie ... [After] 'Coach Carter,' they signed me for a three-picture deal ... And as a young [actor], you're like, 'Oh my God, that sounds amazing, I'm doing that!'" Tatum explained that after his career picked up, the studio called him up and told him, "'Hey, we got a movie for you. We're gonna send it to you.' And it's 'G.I. Joe.'"
Tatum didn't tiptoe around dishing out the problems with the movie, which was critically panned, either. "The script wasn't any good. I didn't want to do something that I thought was 1) bad, and, 2) I just didn't know if I wanted to be G.I. Joe."
Meanwhile, the "Magic Mike XXL" star was only slightly more subtle when a fan asked what we've all been wondering -- "'Jupiter Ascending' What was that?" -- during a Reddit AMA last week.
"Great question. I have the same one to myself," he replied -- a comment which speaks volumes.
BEFORE YOU GO
PHOTO GALLERY
Channing Tatum