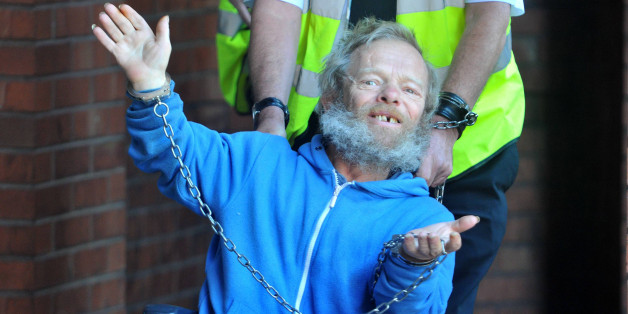 He's 3 feet tall and disabled, but Ian Salter-Bromley's threats to kill a worker at an assisted living community were apparently serious enough to get him Tasered and sentenced to jail time.
Salter-Bromley, 55, who lives at the facility in Hull, England, admitted to impersonating a Dalek -- an antagonist alien from the "Doctor Who" television universe -- and threatening to kill a care-giver at the facility last July, the Telegraph UK reports.
The events were recounted at a hearing in Hull Crown Court, where Salter-Bromley was sentenced to nine months in jail for breaching an antisocial behavior order that he received last year.
The man, who has dwarfism, announced that he was a Dalek, stuck a suction dart to his forehead, put dominoes in his mouth and yelled, "Exterminate! Exterminate!" at staff, his attorney said in court. He also yelled, "I'm going to kill you, Joe."
As this clip from "Doctor Who" shows, that interjection isn't exactly terrifying, even when coming from an actual Dalek:
Facility workers called authorities after Salter-Bromley barricaded himself inside his apartment. Police gained entry after a stand-off and shocked the man twice with a stun gun.
The Dalek incident was one of several last year that led to Salter-Bromley getting slapped with the antisocial behavior order. Salter-Bromley also threatened a woman on a bus with a butter knife, made nuisance calls to emergency services, and defecated in a housing council office because the kitchen counter in his apartment was set too high for him, according to the Hull Daily Mail.
In court, his lawyer said Salter-Bromley has emotional problems, and that his disabilities prevent him from being a genuine threat to others.
"My client is depressed and is in enormous suffering. He drinks, has no friends and is isolated. But I admit he is often his own worst enemy," defense attorney Paul Genney said in court. "He is a dwarf. He has a Zimmer frame [a walking frame that he has used since his wheelchair was stolen] and a colostomy bag. Not the most threatening figure in the world."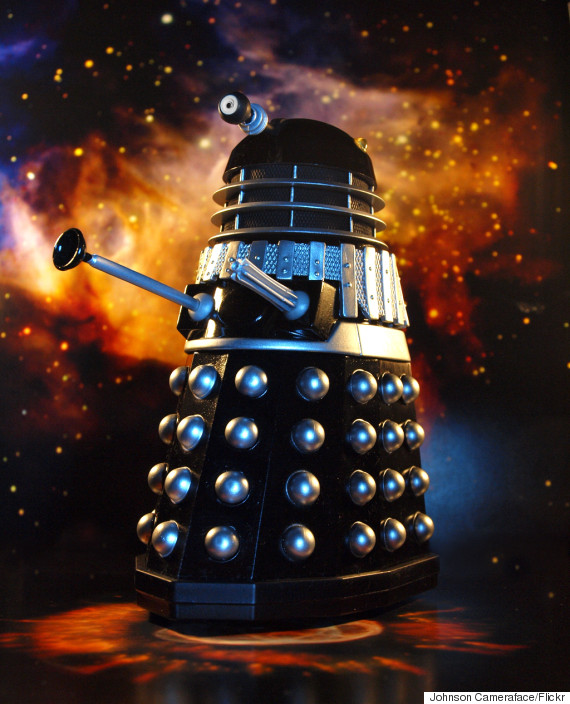 This is a Supreme Dalek, the most terrifying of the Daleks. Note that it bears little resemblance to a disabled man with a mouthful of dominoes.
But the court determined Salter-Bromley's pattern of antisocial behavior warranted jail time.
"I appreciate you are isolated and have an extremely lonely life, which makes you frustrated. But now you have time behind bars to reflect and try to keep your temper under control," Recorder David Gordon addressed Salter-Bromley during sentencing.
Like Us On Facebook |

Follow Us On Twitter |

Contact The Author