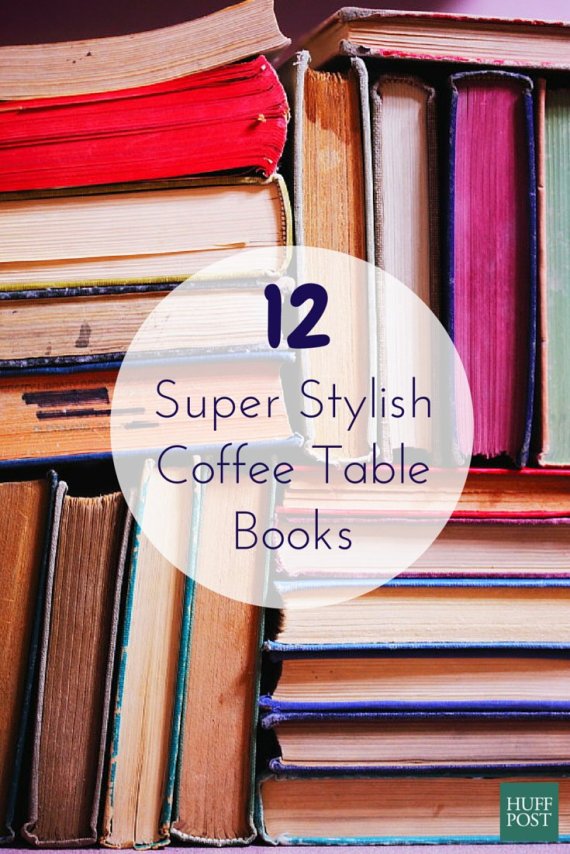 Photo credit: Sharon & Nikki McCutcheon/Flickr
Fashion lovers know that true personal style extends beyond your closet. It's about the way you carry yourself, your unique personality, the genuine people with which you surround yourself -- and even your actually surroundings. So when it comes to home decor, creating a space that speaks to your particular je ne sais quoi is important.
One of the simplest ways to inject some of that sartorial splendor into your home is with an eye-catching coffee table book. Basically we like to think of these big, beautiful books as the new centerpiece or vase of flowers -- because who seriously has the time or money for fresh flowers every few days?
We've rounded up a few of our favorite fashion tomes that boast covers just as captivating as what lies inside. Check them out below.
Top row: "Fashionable Selby" by Todd Selby, $27; "Always Pack a Party Dress: And Other Lessons Learned From a (Half) Life in Fashion" by Amanda Brooks, $30; "The Shoe Book" by various writers, $50; "Vintage Black Glamour" by Nichelle Gainer, $47.
Middle row: "Elie Saab" by Janie Samet, $250; "Curves" by Victoria Janashvili, $51; "Kate Spade New York: Things We Love" by Kate Spade, $40; " Vogue Weddings: Brides, Dresses, Designers" by Hamish Bowles, $61.
Bottom row: "American Beauty" by Claiborne Swanson Frank & Genevieve Bahrenburg, $75; "Carine Roitfeld: Irreverent" by Olivier Zahm, $100; "Advanced Style" by Ari Seth Cohen, $21; "Don't Take These Drawings Seriously" by Nathalie Du Pasquier, $60.
Follow Us On Pinterest
|
Like Us On Facebook |

Follow Us On Twitter
BEFORE YOU GO
PHOTO GALLERY
Vintage Fashion Moments