Perez Hilton marked Father's Day by releasing the first images of his new daughter, Mia Alma Hilton, to the media.
The 37-year-old celebrity blogger and multimedia entrepreneur shared an album of 26 stunning photographs, shot by Danny Dottavio, on his official website. The shots show Hilton posing with Mia, who was born on May 9 via a surrogate, as well as his 2-year-old son, Mario Armando Lavandeira III.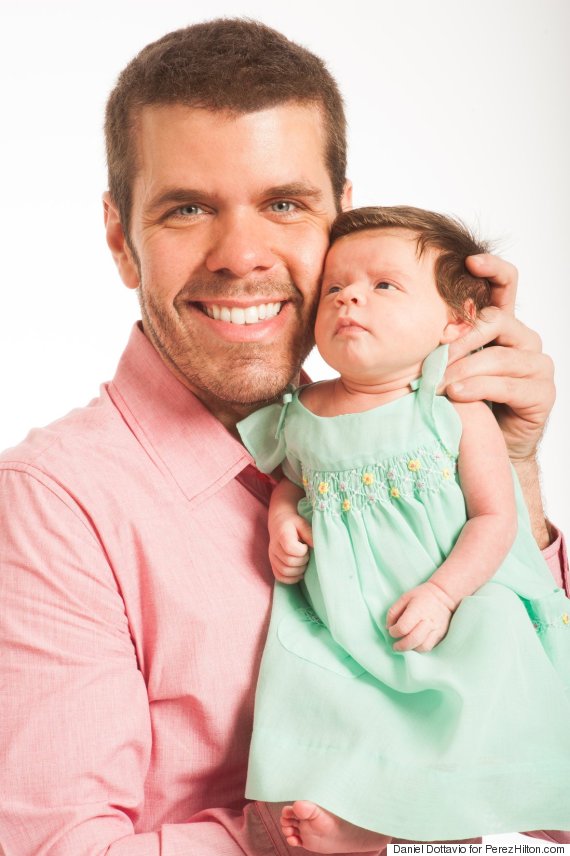 Last month, Hilton revealed in an interview with the Associated Press that his daughter's name means "my soul" in Spanish, "because I'm cheesy like that." He did not reveal where the child was born to protect the surrogate's identity, and as noted by the AP, hadn't told anyone aside from his mother and his sister that he had been expecting another child.
"It's been the hardest secret I've kept in a long time," Hilton, who is single, said at the time.
Congrats to the happy family! Take a look at a selection of shots of Hilton and his children below.
PHOTO GALLERY
Introducing Mia Alma Hilton
BEFORE YOU GO
PHOTO GALLERY
Celebrities Who Have Come Out As LGBT