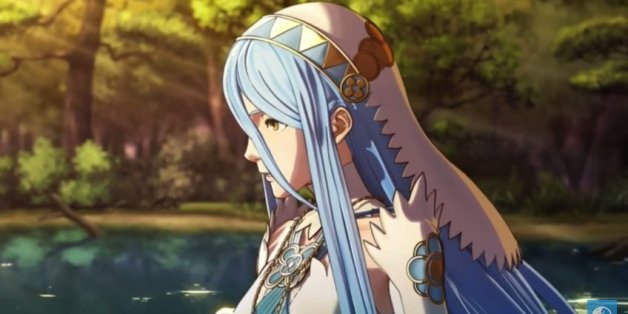 At last, the powerful warriors and wizards in Nintendo's "Fire Emblem" franchise can be gay.
Gaming site Polygon reported Tuesday that players will be able to have same-sex relationships in the upcoming "Fire Emblem Fates," a new entry in the strategy role-playing franchise that made its debut on the original Nintendo Entertainment System in 1990. A Nintendo spokesman confirmed this information to The Huffington Post.
"Fates" will be be released in two separate versions, "Conquest" and "Birthright." Nintendo told HuffPost that each will feature a different same-sex coupling -- male in one game and female in the other.
"In the Conquest edition of the game, there is a male character that the game's player may have his/her male main character marry after they bond in battle. Similarly, the Birthright edition features a female character that a female main character may marry after bonding in battle," a Nintendo spokesman told HuffPost, echoing the statement given to Polygon.
Having both same-sex relationships in the same game may eventually be possible, since Nintendo says there will be a downloadable component that opens up the content that both versions of the game lack.
For the uninitiated, relationships often play a central role in "Fire Emblem" games. Your characters can make friends and, in the case of the recent "Fire Emblem: Awakening," hook up with characters of the opposite gender and make beautiful warrior children who travel through time and space to assist you in battle. (There will be procreation in "Fates," but it's unclear how this will pertain to the same-sex couples.)
In "Awakening," you completely customize the main character -- named Robin by default -- by selecting physical build, facial features, hairstyle, hair color, voice and, of course, gender. Because Nintendo specifically references player-created characters in "Fates," it seems likely that a similar setup will exist in the new game.
Character creation in "Fire Emblem: Awakening." (Source)
That lends a bit more weight to the romantic relationships. If you're playing as a female character, maybe you end up crushing on the blue-haired Chrom -- which might feel a bit more personal than having two non-customizable characters get groovy together:
A romantic conversation in "Fire Emblem: Awakening" between a player-created character and a default, Nintendo-made one. (Source)
However, if you're playing "Awakening" as a female character, you can't become romantically involved with another female character. Romantic pairings are exclusively heterosexual in releases prior to "Fates."
There are many other characters running around in the new "Fire Emblem" who could potentially pair off; but it's unclear if two of the same gender who are built into the story by Nintendo could get together, or if that's an option only if one of the characters is the one you create for yourself.
In recent years, video games have gotten better about depicting characters who don't fit a heteronormative mold. The "Mass Effect" series, for example, has allowed characters to pursue fairly in-depth same-sex relationships. Nintendo's "Fire Emblem" series is generally more kid-friendly than that, which suggests that -- when "Fates" hits next year -- younger people may have access to a video game that understands them just a bit better than before.