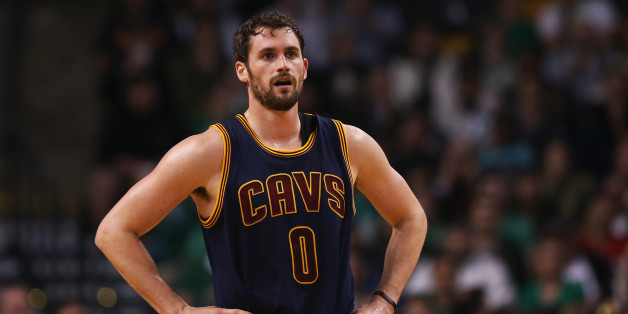 In an attempt to keep free agent Kevin Love from obtaining any interest whatsoever in signing with the Boston Celtics this summer, the team is threatening to also sign Paul Pierce and Brook Lopez's brother, Robin Lopez, should he somehow find his way onto the team.
It's unknown why the team has decided to leak the threat of creating the most depressing version of a "Big Three" ever assembled, rather than simply not offer Love a contract -- the more traditional means of not obtaining players -- but Celtics President of Basketball Operations Danny Ainge has been known in the past to employ forward-thinking tactics when constructing his rosters.
It's also not out of the realm of possibility that, in a moment of darkness, Ainge drafted Love's contract back in 2014 and then locked it away in his office, forgot about it, remembered it today, went to shred it up, discovered it was lost, realized it was theoretically possible Love had somehow obtained it and then leaked the aforementioned threat to Yahoo's Adrian Wojnarowski, who first reported on news of the threat Wednesday.
Pierce, 37, has played in the league since the Clinton administration and was contemplating retirement before he decided he had one last season in him. Robin Lopez is an NBA basketball player and the brother of pretty good NBA basketball player Brook Lopez, and that's about all we can say about that.
Love could also decide to sign with the Los Angeles Lakers, who suck, or rejoin Kyrie Irving, LeBron James and the team that was in the NBA Finals literally, like, a week ago. He opted out of his contract Wednesday.