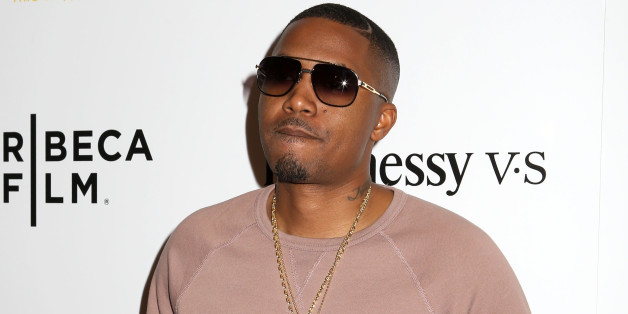 Rapper Nas has recorded music addressing social issues that affect the black community, so it's no surprise that the veteran lyricist has chimed in on the current state of race relations in America.
On Monday, the 41-year-old highlighted the country's ongoing battle with racial inequality on Instagram.
"This is BIGGER than BLACK and WHITE. This is about America selling a false dream," he wrote, for his 1.1 million followers to see. "Now we've obviously progressed since the inception of this nation but we took our eye off the ball and it feels as though things are moving backwards. As a black man, I find it difficult to understand that our biggest export (our American culture) comes from us."
The New York-native went on to add: "I don't have all the answers nor do I believe anyone does, but we need to have conversations around how to improve as a nation. How do we show any ounce of progress that keeps hope alive. This is too big of a problem to be solved overnight but there needs to be some questions answered to get things back on the track of righteousness."
Recently, Nas has been very vocal about his social views. After last week's church massacre in Charleston, South Carolina, the rapper told Vibe that, "Racism is rotting America." Back in January, he told GQ how police misconduct exposes America's weakness to the world.

BEFORE YOU GO