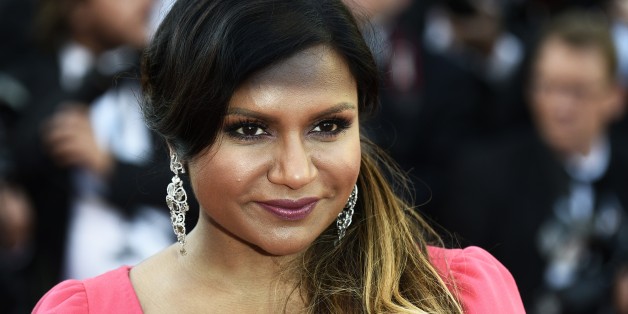 Life was honestly dark before Mindy Kaling got famous.
The star, who rose to prominence as a writer and actor on the hit NBC series "The Office," has since gone on to become a true comedy icon. Aside from running and starring in her own television show, "The Mindy Project," Kaling penned a 2012 memoir, Is Everyone Hanging Out Without Me? and has a forthcoming collection of essays, Why Not Me?, slated to debut in September. This past weekend, Kaling brought animated character Disgust to life in Pixar's latest groundbreaking hit, "Inside Out."
For years, Kaling has been inspiring fans with her work both on page and on screen, and opening our minds with her razor-sharp insights into work, love, friendship and life.
In honor of her birthday on June 24, The Huffington Post compiled some of the many things that make Kaling so amazing.
1. Kaling did legendary work both onscreen and behind the scenes at "The Office."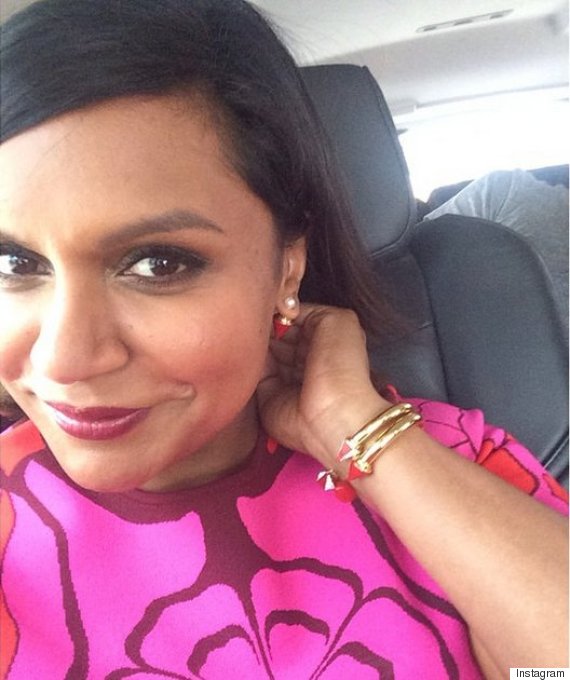 Kaling got her Hollywood start as a staff writer and actor on "The Office," penning some of the most memorable episodes of the series and casting her character Kelly Kapoor into our hearts forever. Kelly highlights include her on-again off-again relationship with Ryan Howard -- thought to be loosely based on her real-life dynamic with fellow "Office" writer and actor B.J. Novak -- and her extreme pop culture fandom.
As a writer, Kaling's episode credits include iconic installments like "The Injury," in which Michael accidentally George Foreman-grills his foot ("I like waking up to the smell of bacon, sue me.") and "Niagara," in which Jim and Pam finally tie the knot.
Kaling also performed alongside co-star Ellie Kemper in a series of offshoot web videos as musical group Subtle Sexuality. In perhaps some of our favorite of Kaling's "Office"-related work, the two sang in music videos for parody pop songs like "Girl Next Door" and "Male Prima Donna" with special appearances by Novak.
2. Kaling created "The Mindy Project" and became the first woman of color to run and star in her own network TV show.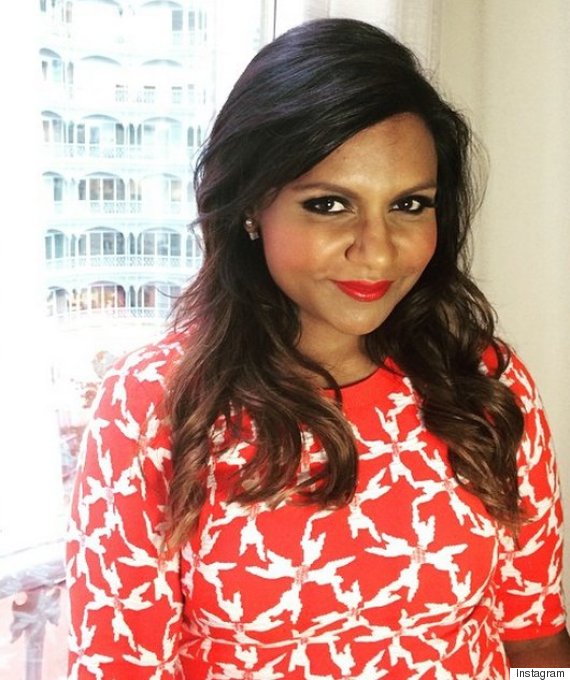 Kaling fans felt their heart skip serious beats when Fox canceled "The Mindy Project" earlier this year. But, luckily, Hulu swiftly picked it up for an upcoming fourth season, because they understand the gems that are both Kaling and the series.
"The Mindy Project" features very hilarious antics, emotional story lines, glam as heck outfits and one of the best sitcom romances currently on television.
When "The Mindy Project" debuted on Fox in 2012, Kaling became the first woman of color to helm and star in her own network TV show. After fielding complaints about the diversity of actors on "The Mindy Project," she called out the higher standard she's held to at a SXSW panel in 2014:
"I have four series regulars that are women on my show, and no one asks any of the shows I adore -- and I won't name them because they're my friends -- why no leads on their shows are women or of color," she said. "And I'm the one that gets lobbied about these things. And I'll answer them, I will. But I know what's going on here. It is a little insulting because, I'm like, God, what can I -- oh, I'm sitting in it. I have 75 percent of the lines on the show."
3. Kaling made talking about rom-coms cool again.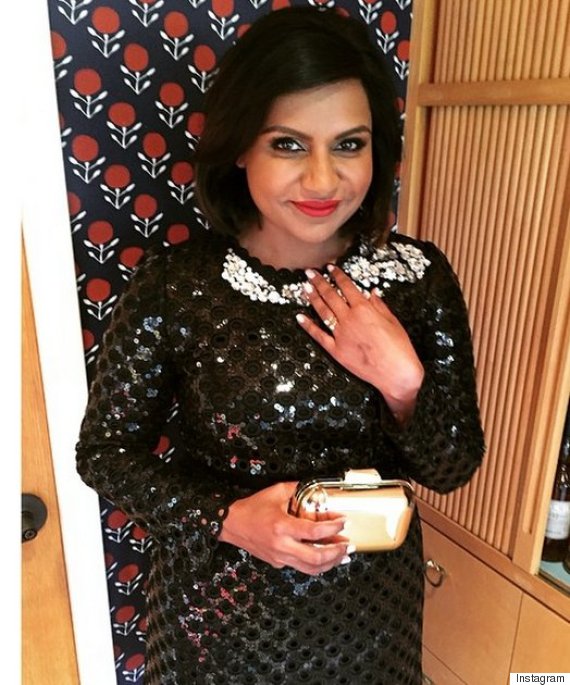 Rom-coms are such an influential cultural force, especially in the lives of young women. But, they're often dismissed by "serious artists/critics in charge" as just fluff. Kaling is an unabashed rom-com fan and has brought both serious and silly discussions of the genre to the cultural forefront.
"What I'd really like to write is a romantic comedy. This is my favorite kind of movie," Kaling wrote in The New Yorker in 2011. "I feel almost embarrassed revealing this, because the genre has been so degraded in the past 20 years that saying you like romantic comedies is essentially an admission of mild stupidity. But that has not stopped me from enjoying them."
Since the New Yorker article, Kaling, of course, debuted "The Mindy Project," which pays homage to the genre in both its pilot and premise, and plays with its tropes in many episodes.
Kaling is also one half of what some might call a real life will-they-won't-they relationship with B.J. Novak, a relationship she calls "weird as hell."
"He is not my boyfriend, but he is not my best friend," she recently said. "I guess you could describe our relationship as a 'romantically charged camaraderie with loud arguments.'"
4. Kaling knows what's up about body image.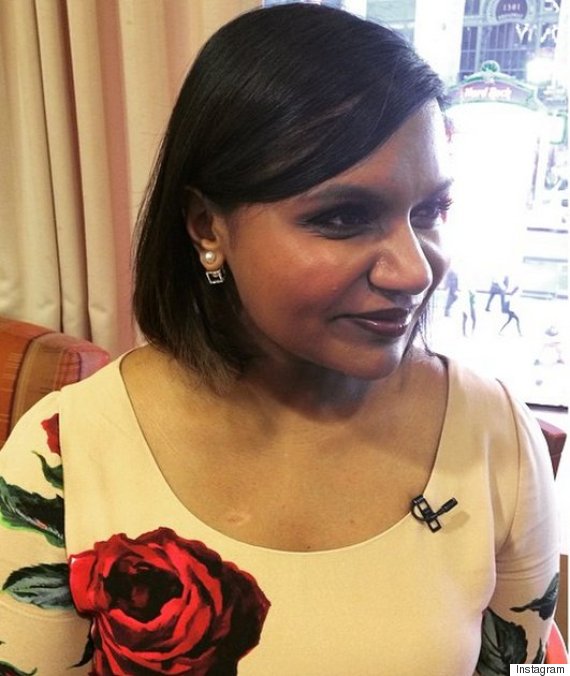 Because in 2015 it's unfortunately still rare for a person who's not white, male or extremely skinny to gain success in Hollywood, Kaling often fields questions about her race, gender, and size. She acknowledges the importance of her visibility, but is also quick to point out that focusing on these aspects of herself in interviews can take away from her ability to discuss her actual work:
"There are little Indian girls out there who look up to me, and I never want to belittle the honor of being an inspiration to them," she told Parade in 2013. "But while I'm talking about why I'm so different, white male showrunners get to talk about their art."
"I always get asked, 'Where do you get your confidence?'" she continued. "I think people are well-meaning, but it's pretty insulting. Because what it means to me is, 'You, Mindy Kaling, have all the trappings of a very marginalized person. You're not skinny, you're not white, you're a woman. Why on earth would you feel like you're worth anything?'"
Kaling has also used her platform to give advice on body image to young women:
"I get so worried about girls with body image stuff," she told Teen Vogue in 2014. "And I feel like I have been able to have a fun career and be an on-camera talent and be someone who has boyfriends and love interests and wears nice clothes and those kinds of things without having to be an emaciated stick. And it is possible to do it. In life, you don't have to be that way and you can have a great life, a fun life, and a fulfilling love life."
5. Kaling celebrates female friendship.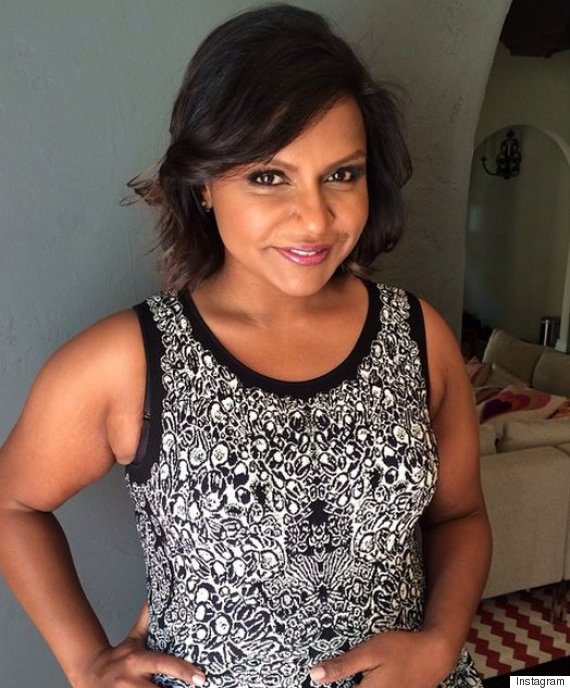 In an arts and media landscape that often perpetuates the stereotype that women are competitive with one another, Kaling publicly celebrates the power of female friendship. In her memoir Is Everyone Hanging Out Without Me?, she discusses relationships with various friends throughout her life, including her "first real friend" with whom she bonded over comedy, and her best friend and roommate with whom she lived for almost eight years.
"One friend with whom you have a lot in common is better than three with whom you struggle to find things to talk about," she writes in the book. "We never needed best friend gear because I guess with real friends you don't have to make it official. It just is."
She also posts fun pictures on Instagram of her very cool women friends:
Happy birthday, Mindy!
BEFORE YOU GO
PHOTO GALLERY
Mindy Kaling's Chic Style