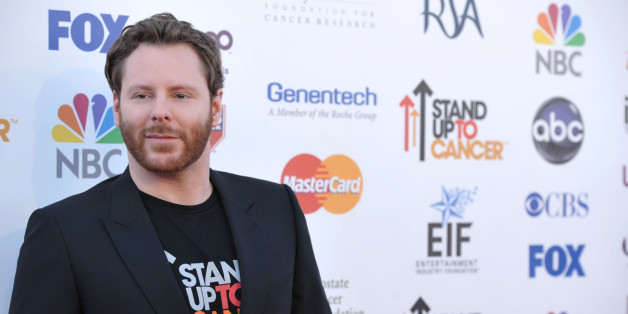 While it's not unusual for tech billionaires to commit to philanthropic efforts these days, it would be tricky to find an analog for the approach being taken by former Facebook President Sean Parker with his newly announced foundation.
That's because Parker is aiming to bring a "go big or go home" Silicon Valley-informed approach to his San Francisco-based Parker Foundation, which has been established through a $600 million gift from the Napster cofounder and Spotify board member.
The foundation will focus on three core areas where Parker thinks real progress can be made: civic engagement, global public health and life sciences. When the foundation identifies a program that shows promise in one of these areas, rather than waiting for a grant application to roll in, it will dive right in and spend big on that program.
An example of that approach is a $4.5 million grant that the foundation gave to the Global Health Group's Malaria Elimination Initiative at the University of California, San Francisco, in an effort to arrive at effective and innovative approaches against the malaria-transmitting Anopheles mosquito that go beyond current approaches like netting or vaccines. Since roughly 584,000 people worldwide died of malaria in 2013, according to World Health Organization estimates, this could have a big impact.
The ultimate goal of the program, Parker told the San Francisco Chronicle, is the worldwide eradication of malaria, but he added that a more specific target in the near future would be to eliminate the disease within 20 years within a specific geographic area. Having such a defined goal, he said, avoids what he described as a more wasteful approach by charitable groups taking a more traditional approach to giving.
"I'm trying to preserve an entrepreneurial approach, which is to only give when I feel that there's a solution that's fully complete," Parker explained to the Chronicle of Philanthropy.
The "going big" doesn't stop there. In addition, as Parker explained to Katie Couric in a Yahoo video on Wednesday, the Parker Foundation will also be focusing on funding for cancer immunotherapy and allergy research, two areas the venture capitalist has previously made significant donations toward.
Though TechCrunch noted Parker is only one of a few tech entrepreneurs giving at such a high level, Parker believes his foundation's model of philanthropy, one more familiar to the startup world, could help attract others like him to follow in his footsteps.
BEFORE YOU GO
PHOTO GALLERY
9 Entrepreneurs Share Their "A-ha!" Moments