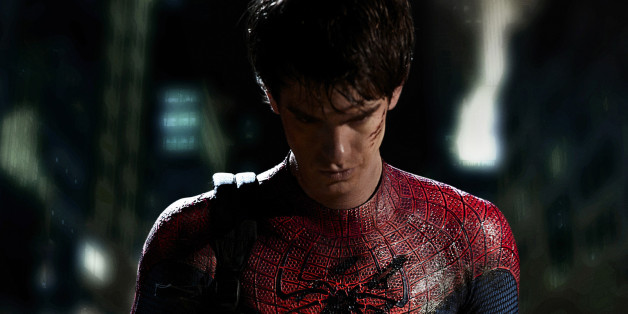 "Spider-Man" co-creator Stan Lee has responded to leaked documents which claimed that the Marvel Comics icon should not be portrayed as gay.
A licensing agreement that was leaked as part of the 2014 Sony Pictures hacking specified that Spider-Man should "not be homosexual" in any onscreen depiction, according to Gawker. Meanwhile, Peter Parker, the high school student behind Spider-Man's secret identity, must be "Caucasian and heterosexual."
Lee backed those specifications in an interview with Newsarama, and argued that the character's description isn't intended as anti-gay or racist.
"I wouldn't mind, if Peter Parker had originally been black, a Latino, an Indian or anything else, that he stay that way," Lee is quoted as saying. "But we originally made him white. I don't see any reason to change that."
Although he felt that "the world has a place for gay superheroes," Lee suggested new characters whose traits aren't already defined in popular culture be created to that end: "I don't see any reason to change the sexual proclivities of a character once they've already been established. I have no problem with creating new, homosexual superheroes."
He then added, "I just see no reason to change that which has already been established when it's so easy to add new characters. I say create new characters the way you want to."
Interestingly, Miles Morales, a half-black, half-Latino teenager, will be featured as Spider-Man in a relaunched version of the comic book series, which is slated for release this fall.
No word on whether or not gay or lesbian characters will feature in the next big screen incarnation of the franchise, which is due 2017 with British actor Tom Holland in the title role.
BEFORE YOU GO
PHOTO GALLERY
Celebrities Who Have Come Out As LGBT