In 2014, Jonathan Green, director of London's Richard Green Gallery, purchased two pastels by Claude Monet at a Paris auction for an undisclosed sum. Later, upon examining the works, Green was pleased to discover a third Monet pastel taped to the back of one of the works.
Yup, three Monets for the price of two. It's an art-world bargain we can all envy.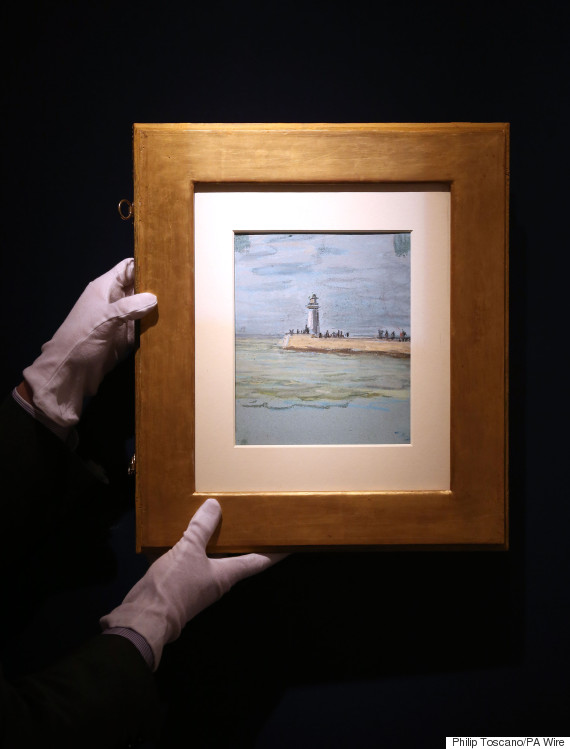 Le Havre, la jetee, by Claude Monet. The previously unknown pastel was discovered taped to another work by the artist bought at auction. Photograph: Philip Toscano/PA
The previously unknown pastel depicts a jetty and lighthouse in the city of Le Havre in France's Haute-Normandie region, where Monet grew up. "We were very excited," Green told The Guardian. "Pastels by him are incredibly rare. These are a pointer to his future... You can see his fascination with light."
The three pastels all date back to 1868, when Monet was still a struggling artist. According to The Guardian, the works were Monet's wedding gift to Anne-Marie Durand-Ruel, granddaughter of the painter's art dealer, Paul Durand-Ruel, the man credited with "inventing" impressionism. The works remained in the Durand-Ruel family until the 2014 auction put them on the open market.
The three rare pastels have, at this point, all been officially recorded and authenticated by the Wildenstein Institute. All three works are currently on display and up for sale in London, for the sum of £1.4 million ($2.2 million).
If you're the type to purchase rare artworks on the regular, be sure to check the backsides of your finds for extra goodies. A different collector discovered two pesky unfinished Cezannes stuck to the back of another work earlier this year.
BEFORE YOU GO
PHOTO GALLERY
Claude Monet