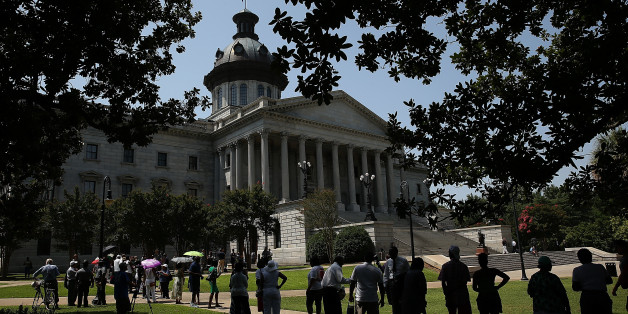 The family of suspected Charleston church shooter Dylann Roof has promised to provide what answers they can -- but for right now, they're saying, they just want people to focus on the nine victims Roof is alleged to have murdered last week.
The Roof family issued a statement Thursday through their family attorney:
There have been many questions asked regarding the story behind the tragic shooting that took place at Emanuel AME in Charleston, South Carolina. We know that there will continue to be questions. Rest assured, in the coming days, as more information becomes available, we will do our best to answer them.

That being said, we would like to take this time to reflect on the victims and give their families time to grieve. We feel it would be inappropriate to say anything at this time other than that we are truly sorry for their loss.

After an appropriate time, there will be an opportunity to have questions answered, but we ask that right now, care and attention and support be given to the grieving family members of the victims.

-- Boyd Young, on behalf of the Roof Family
The Roof family previously released a statement after Dylann was arrested, offering condolences to the victims' families and writing, "Words cannot express our shock, grief, and disbelief as to what happened that night. We are devastated and saddened by what occurred. We offer our prayers sympathy for all those impacted by these events."
Thursday's statement comes as the first victims of the massacre were laid to rest. The first funeral of the day was for 70-year-old Ethel Lance, a lifelong Charleston native who belonged to Emanuel African Methodist Episcopal Church for most of her life.
Sharonda Coleman-Singleton, 45, a track coach at Goose Creek High School and a minister at Emanuel African Methodist Episcopal church,was also laid to rest Thursday.
Funerals will continue throughout the week, including for Rev. Clementa Pinckney, the church's pastor and a South Carolina state senator who was also killed in the attack. President Barack Obama will deliver the eulogy at Pinckney's funeral Friday in Charleston.
BEFORE YOU GO
PHOTO GALLERY
Charleston Church Shooting Victims