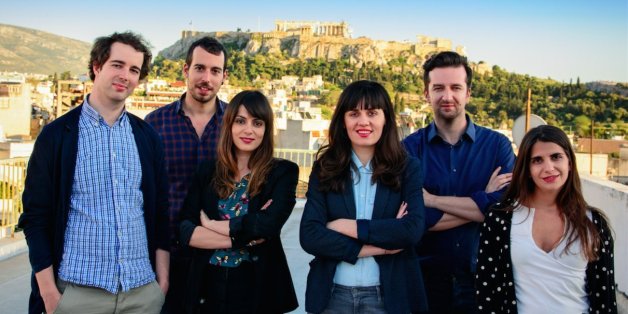 Read on
HuffPost Deutschland
"There are moments in history when you have to act. Otherwise you're a coward." says Antonis Schwarz. You can't help but believe the 27-year-old's statement. It's with such conviction.
Schwarz is one of many young people in Greece who see the country's current economic crisis as an obligation to help their fellow human beings.
Schwarz is one of the founders of "vouliwatch.gr" ("Vouli" is the Greek word for "Parliament"), a Greek online portal established in March 2014 that provides direct communication between politicians and citizens. Schwarz grew up in Munich, Germany, and moved to his mother's home country of Greece in 2013.
Vouliwatch is based on a simple principle: Users submit a question that members of parliament can then answer. Politicians who fail to react quickly risk being suspected of hiding something.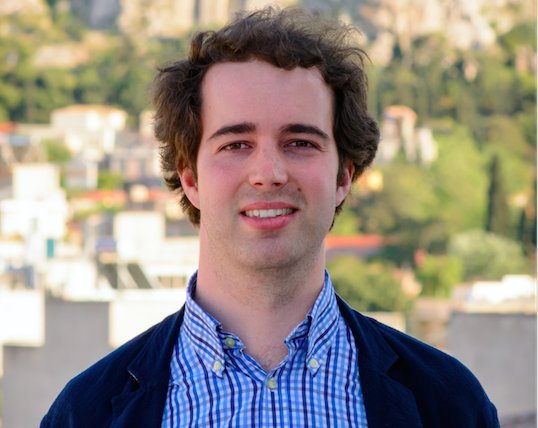 "We want to put pressure on the policy makers," says Antonis Schwarz, founder of "Vouliwatch." Credit: Stavros Toussas
The concept isn't entirely new. A similar project in Germany has been around since 2004. Called "abgeordnetenwatch.de," it encourages more civic involvement in politics.
But up until now, there hadn't been anything like it in Greece, Schwarz says. His mission is straightforward: "Politics have to become transparent again."
"In Greece, old people are blocking pivotal positions, appeasing the citizens with empty phrases. That;s problematic. It shouldn't come as a surprise, then, that many young people here are fed up with politics," Schwarz explains. "We want to bring about change by putting pressure on the policy makers."
At a time when many Greeks don;t believe politicians anymore, this is an important project. According to a survey taken by the Greek Department of Statistics last year, 45 percent of Greeks don't trust their country's political system, and this quota was even higher among unemployed people (50.6 percent).
Schwarz explains that corruption in particular is a big issue. "Nobody can really control the politicians; there is next to no transparency. The salaries of members of parliament are published online for a month, sometimes in files that nobody here can download. After that, they disappear. People's lack of trust in politicians doesn't come as a surprise,"Schwarz says.
That's what he wants to change with his NGO start-up. The creators of "Vouliwatch" think of themselves as political educators. One of their co-workers has gone to the Greek parliament at Syntagma Place every day, blogging about the current debates.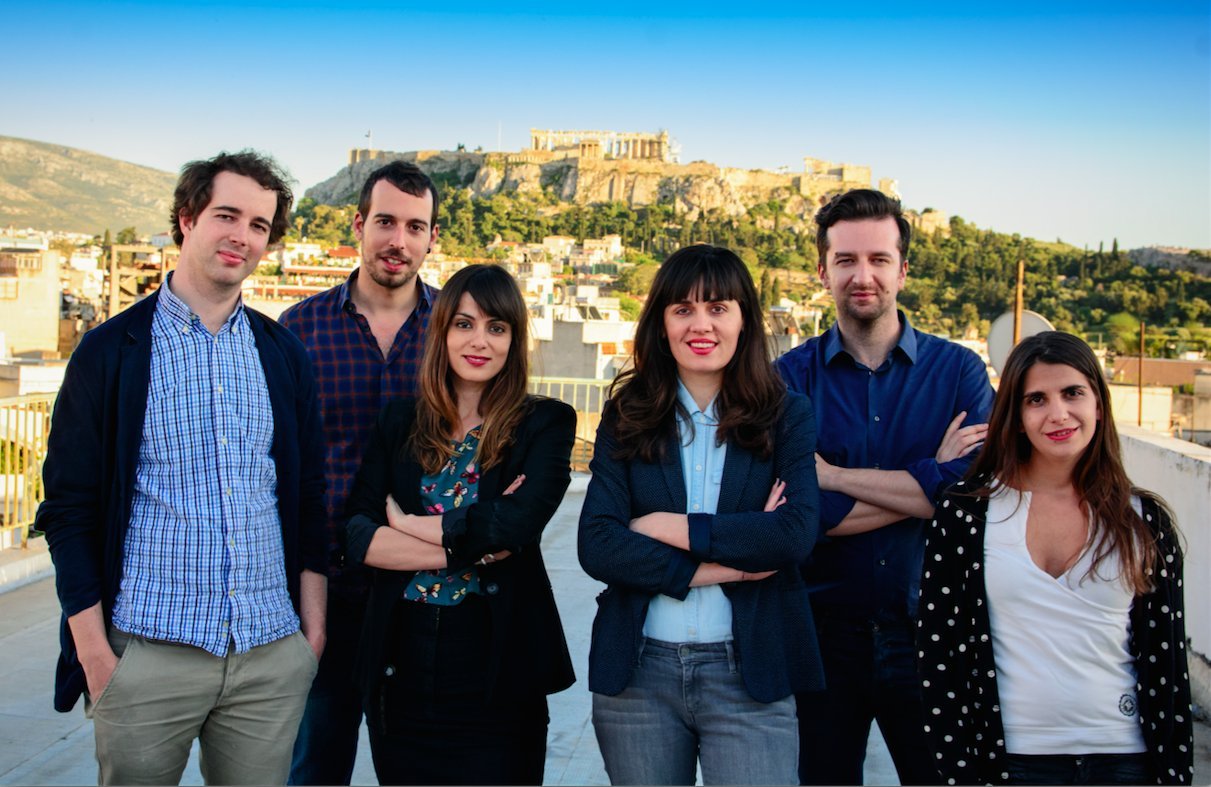 "Out there, nobody is connecting the dots." The "Vouliwatch" team reports straight from the Greek Parliament." Credit: Stavros Toussas

"Greek mainstream media are often not critical enough," Schwarz says. "They just report without scrutiny. Out there, nobody is connecting the dots."
Schwarz' project is off to a good start. In March, a Greek NGO that advocates for homeless people's rights used the platform to send an inquiry to a representative of the governing party Syriza regarding the difficulties that many socially disadvantaged citizens are facing when they try to renew their passports.
A few weeks later, the topic was on the Interior Committee's agenda.
Before the general election in January, "Vouliwatch" installed an app on its website that gives voters the opportunity to compare the different parties' programs. "It works like a voting advice application, except for the fact that people get the information and then compare it themselves," Schwarz says. There was also another app which put the voters into direct contact with the candidates.
When the US-based Sunlight Foundation, which is fighting for more transparency in the US Congress, called for a campaign to facilitate easier public access to parliamentary information to representatives of all countries, "Vouliwatch" took part.

"We have translated the appeal into Greek and have sent it to the former Secretary of Parliament. He then forwarded it to the representatives. Through one of them, the campaign reached the relevant minister," Schwarz says. As of yet, the request has remained unanswered, "but this shows that people notice us, although we haven't been around for long," he adds.
Last March in Athens, "Vouliwatch" founders met with other parliament-watch groups from Germany, France, Tunisia, Morocco and Yemen, establishing an informal network.
"With this, we want to support new initiatives in other countries, who want to create a similar project," Schwarz says.
In this short Youtube video, the activists explain how "Vouliwatch" operates.
This post originally appeared on HuffPost Germany and was translated into English.
More on the Greek debt talks:

- The Economic Crisis In Greece - As Told By An Athens Taxi Driver
- Here's What Happens If Greece Defaults On Its Debts
- 19 Pieces Of Athens Graffiti That Perfectly Sum Up The Attitude Of Young Greeks
- How The Financial Crisis Is Choking Greek Businesses
- Why Greece Is Not Leaving The Eurozone
- On The Blog: Greeks Are Just Trying To Stay Alive
BEFORE YOU GO
PHOTO GALLERY
Athens' Badass Street Art