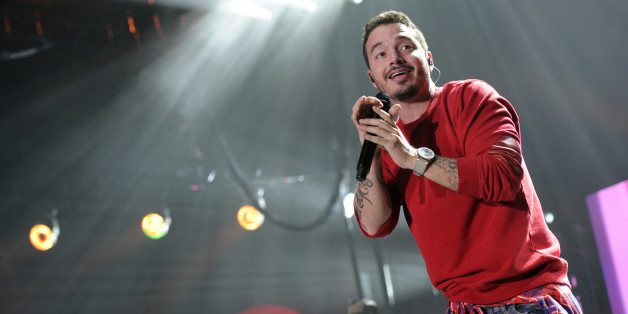 Colombian reggaeton singer J Balvin has cancelled his upcoming performance at the Miss USA beauty pageant because of Donald Trump's recent disparaging comments about Latino immigrants. Trump's Miss Universe Organization holds the Miss USA pageant, which is scheduled to air on NBC July 12.
"It was going to be my first performance on national [mainstream] television," Balvin told Billboard. "But we're talking about our roots, our culture, our values," he added. "This isn't about being punitive, but about showing leadership through social responsibility. His comments weren't just about Mexicans, but about all Latins in general."
In the June 16 speech announcing his candidacy for the 2016 GOP presidential nomination, Trump said he would "build a great wall" on the U.S.-Mexico border and make Mexico pay for it and said immigrants from Latin America were subpar.
"The U.S. has become a dumping ground for everybody else's problems," he said. "It's true, and these are the best and the finest. When Mexico sends its people, they're not sending their best. They're not sending you. They're not sending you. They're sending people that have lots of problems, and they're bringing those problems with us. They're bringing drugs. They're bringing crime. They're rapists. And some, I assume, are good people."
In a follow-up Facebook post Wednesday night, Balvin said he feels "totally comfortable" with his decision to back out of the performance.
Others are taking action, too. Former Miss Universe Lupita Jones, who is now in charge of the organization that chooses Miss Mexico, might pull the nation from the contest over Trump's comments.
"Following the first statements made by Donald Trump, where he openly showed his enmity with Mexico… I got in touch with the organization's president Paula Shugart to find out their position on Mexico's representative," Jones tweeted, according to Fox News Latino.
Additionally, Univision -- which was originally scheduled to air the pageant -- announced Thursday it has ended its business with the Miss Universe Organization.
"At Univision we see first-hand the work ethic, love for family, strong religious values ​​and the important role Mexican immigrants and Mexican-Americans have had and will continue to have in building the future of our country," the company said in a statement. "We will not be airing the Miss USA pageant on July 12th or working on any other projects tied to the Trump Organization."
BEFORE YOU GO
PHOTO GALLERY
The Faces of Donald Trump