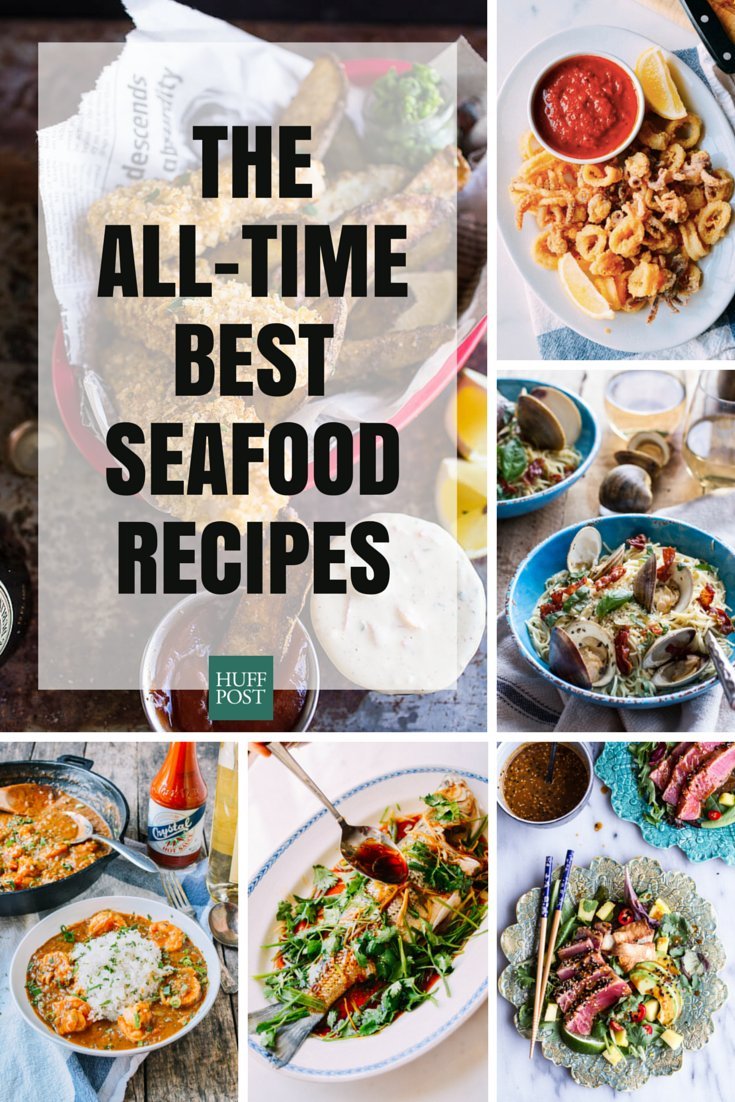 Photo credit: Half Baked Harvest, The Woks of Life
Seafood's one of those ingredients that not everyone feels comfortable cooking. There's something about fish scales or having to deal with mollusk shells that puts people off. But there's nothing to be scared of -- not even the fishy smell if you make sure to use the freshest stuff. Actually, some would say it's a lot harder to make a good chicken dish than it is to cook up seafood.
We're not just talking about fish recipes either -- you can also master crab, lobster and scallop dishes, too. We've got seafood recipes that are so simple you can do it with your eyes closed and some that are a little more involved. Either way, you got this. Just take a deep breath and give it a try -- we're certain that you'll be pleasantly surprised.
PHOTO GALLERY
Seafood Recipes
Follow Us On Pinterest
|
Like Us On Facebook |

Follow Us On Twitter
BEFORE YOU GO
PHOTO GALLERY
The Best Lobster Recipes