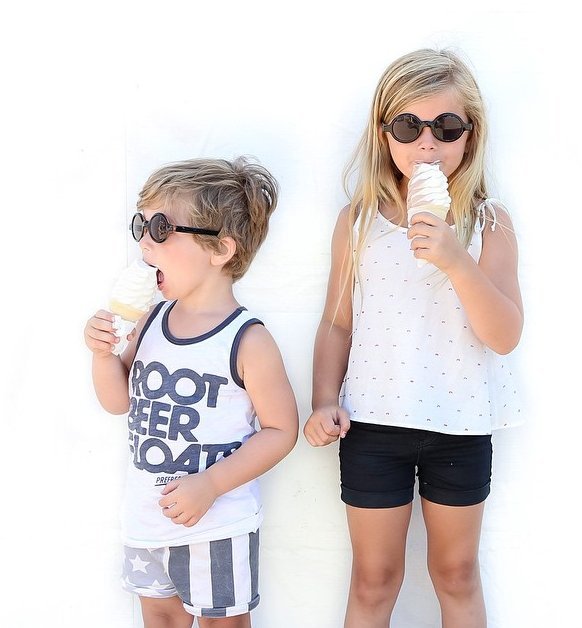 Photo: Instagram.com/nikkinielsen
Meet Emmerson (age 5) and Hudson (age 3), aka the two most stylish siblings we know.
The California kids not only have some of the best outfits on the West Coast, but they also have an Instagram account that shows them off. The feed (run by their mother, Nikki Nielsen) shows Emmerson in pretty headbands and flowy dresses and Hudson in wide-rim glasses and harem pants.
But when it comes to getting these tots dressed every morning, it's not all seashells and balloons. "Hudson is super easy going when it comes to his clothes, he typically lets me put whatever I want on him but has to have a say in what shoes he wears," Nielsen told The Huffington Post, "[but] Emmerson is not as easy to please. She almost always has a problem with the outfits I put together and has to put in her two cents."
Check out a few of our favorite snaps of the stylish siblings below and tell us you're not just a tiny bit envious of their fashionable ways.
Follow Us On Pinterest
|
Like Us On Facebook |

Follow Us On Twitter
BEFORE YOU GO
PHOTO GALLERY
Super Stylish Kids