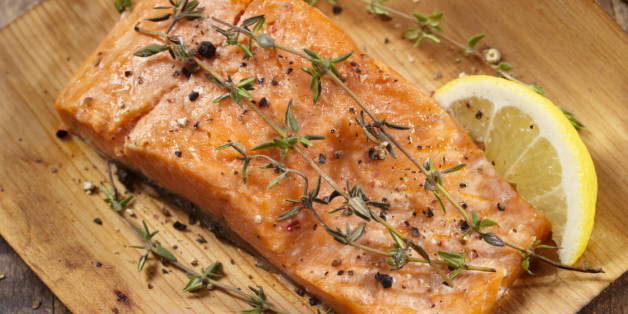 Older adults who eat plenty of fish and vegetables may live longer than people who don't, a large Swedish study suggests.
Among more than four thousand 60-year-old men and women, those with the highest blood levels of polyunsaturated fats (PUFAs), which come from fish and plants, were significantly less likely to die from heart disease or any cause over about 15 years than those with the lowest levels.
"The study supports current dietary guidelines that advise having sufficient intake of both fish and vegetable oils in a heart-healthy diet," senior study author Dr. Ulf Riserus, a nutrition researcher at Uppsala University in Sweden, said by email.
Polyunsaturated and monounsaturated fats are the "good" kind that can promote healthy cholesterol levels, especially when used in place of saturated and trans fats, the "bad" actors.
These good fats are found in fish such as salmon, trout and herring, as well as in avocados, olives, walnuts and liquid vegetable oils such as soybean, corn, safflower, canola, olive and sunflower.
Read the rest of the story here.
BEFORE YOU GO
PHOTO GALLERY
16 Foods Good For Longevity