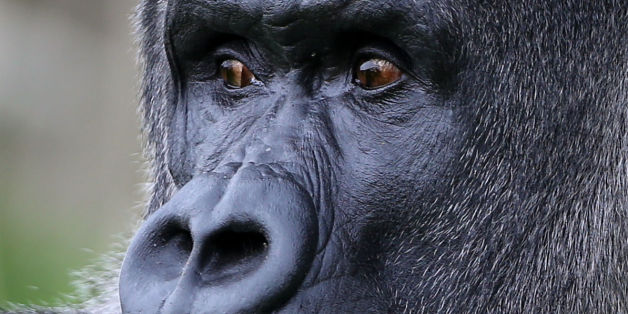 Japan's latest sex symbol is a handsome gorilla named Shabani. Women are reportedly flocking to the Higashiyama Zoo and Botanical Gardens in Nagoya to gawk at the silverback's shapely muscles and striking features.
@yusya6969 じゃあ明日はシャバーニね! pic.twitter.com/tvvBArVlzJ

— 里玖 (@GameLove941) June 8, 2015
Shabani has reportedly mastered the art of the fierce stare. "He often rests his chin on his hands and looks intently at you," zoo spokesman Takayuki Ishikawa told Agence France-Presse on Friday.
"He is more buff than most gorillas and he's at his peak physically. We've seen a rise in the number of female visitors -– women say he's very good-looking," Ishikawa added.
Shabani is reportedly a devoted father to his two children. He was born in the Netherlands and raised in Australia before settling with two female mates in Japan.
CNN reports that Shabani's enclosure at the zoo is surrounded by fans, who shout "Look at me, Shabani!" and "This way, Shabani!" when he comes out.
They reportedly post pictures of the sexy primate, calling him "too handsome" or "ikemen," a word that normally describes an attractive young man.
When the Daily Mail asked zookeeper Allan Schmidt if Shabani's popularity surprised him, he replied: "No, because the Japanese are crazy ... The Japanese love their fads."
BEFORE YOU GO
PHOTO GALLERY
Baby Gorilla Born At Brookfield Zoo