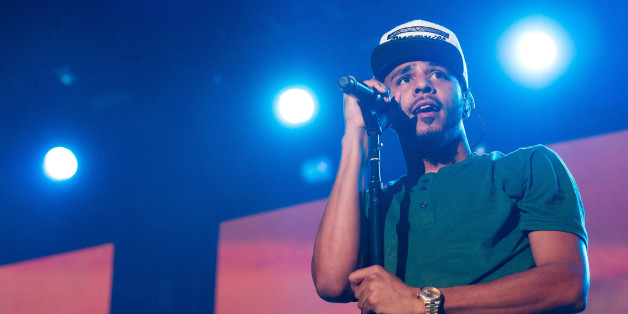 In case you thought J. Cole was like every other celebrity, think again. According to MTVNews, the rapper took a break from his national tour in order to attend a fan's high school graduation and follow up on a promise he made a full two years ago.
Teen fan Cierra Bosarge says she reached out to J. Cole in 2013, writing him a letter (which she later summed up in a tweet) about how he had inspired her to persevere in school, despite having a hard time academically.
Cierra's note prompted the hip hop artist to send her a direct message on Twitter and then follow up by phone. J. Cole agreed to attend the high schooler's graduation to watch her accept her diploma, but only if she got admitted to a four-year school.
Thank you. pic.twitter.com/I9zkW8rmpu

— I DID IT. (@princess_simba) May 27, 2015
Two years later, they both followed through on the commitments they made -- Cierra kept her grades up (sending updates via Twitter), and J. Cole's manager sent Cierra a message confirming that the star would be there to watch her graduate.
My dreams are coming true. Making Dreamville Proud. 🎉🎓 pic.twitter.com/jDLal7L9rX

— I DID IT. (@princess_simba) June 23, 2015
According to her Twitter account, when J. Cole showed up to the ceremony this week, he not only gave Cierra some of his "favorite books" as a grad gift, but also offered to help pay for her tuition.
he bought me a few books that he likes and he's said he's gonna help me with my college tuition.

— I DID IT. (@princess_simba) June 24, 2015
Well, that was awfully sweet of him.
BEFORE YOU GO
PHOTO GALLERY
15 Graduation Quotes