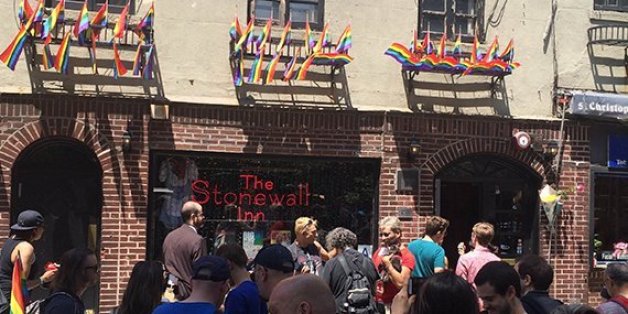 What better way to spend the last weekend of pride month than celebrate a hard-won marriage equality victory in one of the LGBTQ rights movement's most iconic battlegrounds?
The Supreme Court's ruling on marriage equality ensuring same-sex couples the right to marry was quite an introduction to New York City pride this weekend. After the decision, members and allies of the queer community gathered at the Stonewall Inn, the landmark bar that was home to the infamous 1969 riots between queer patrons and the police -- and the place that many point to as the birthplace of the modern LGBTQ Civil Rights movement.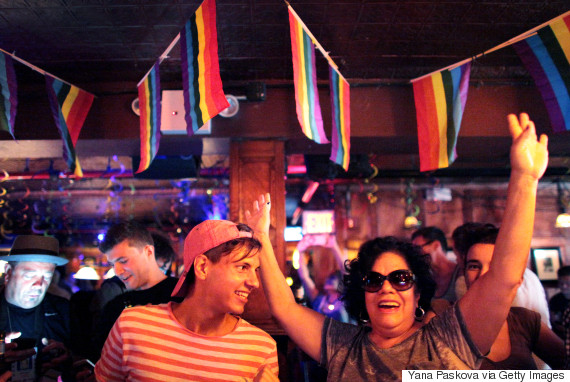 Nearly a half-century later, The Huffington Post headed to Christopher Street on Friday to talk to revelers at The Stonewall Inn, where many shared their reactions to the historic victory.
Couple Ally and Lauren and were thrilled about the court's ruling. "It's amazing that in any state, no matter what state, you can be married and love who you love and the government acknowledges that finally," Lauren said.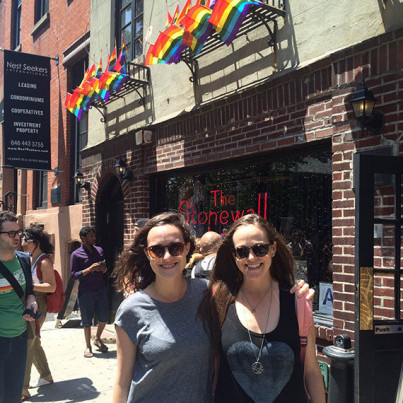 The pace of marriage equality had accelerated in recent years, with 37 U.S. states passing legislation ensuring the right of gay couples to marry in the years and months before Friday's ruling. Dennis, pictured below on the right, told HuffPost he wasn't sure he'd have the opportunity to celebrate this pivotal moment in his lifetime. "Just five to seven years ago I didn't think that it would happen so fast -- I did not think this would happen in my lifetime," he said.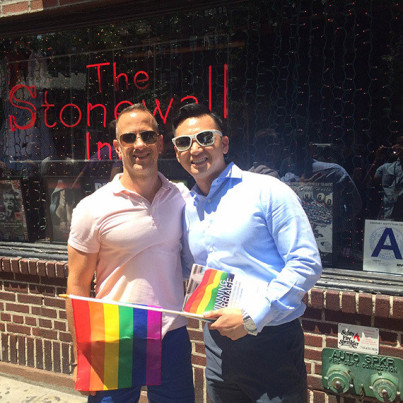 "It's honorable to here on such a momentous occasion," Patrick, below, second from the left, said as he and his friends celebrated outside of Stonewall. "We were here two years ago when New York passed it, now we're here and the country's passing it, and I'm excited to see what the next step is -- where we go from here."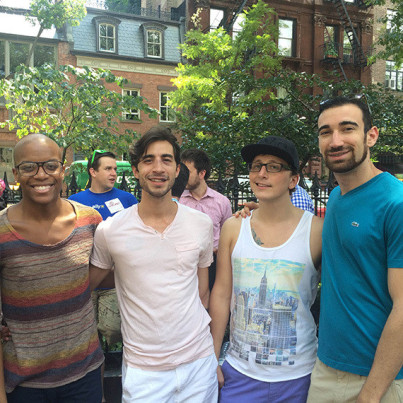 Geff, from the UK, offered an international perspective. "I think that this is sending a signal to other countries around the world globally because people look to America as a source of inspiration," he said. The Supreme Court's decision makes the US one of 21 other countries to legalize same-sex marriage.
As the day went on, hundreds visited the Stonewall Inn and shared their celebration of this historic moment in one of the many places we owe it to. See some of their beautiful images below.
BEFORE YOU GO
PHOTO GALLERY
Kids Celebrating Supreme Court Ruling In Favor Marriage Equality