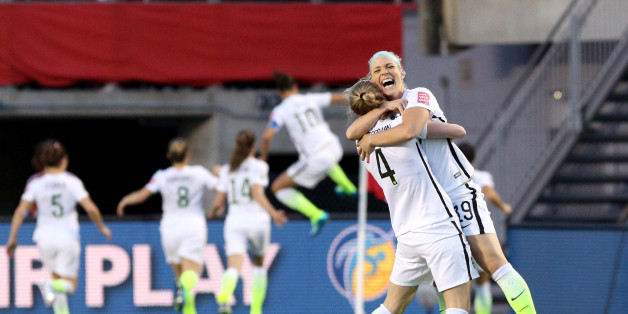 The U.S. Women's National Team defeated China, 1-0 during Friday's quarter-final match of the FIFA Women's World Cup to advance to the tournament's semifinal round.
The U.S. took control for most of the match, firing off 17 shots on goal. The game's only goal came from Carli Loyd at the beginning of the second half.
Down two of their star players, the U.S.'s Megan Rapinoe and Lauren Holiday had to watch the match from the match since they each received their second yellow cards in the team's match against Colombia on Monday.
However, head coach Jill Ellis commended the other women, who she stepped up in Rapino and Holiday's absence, calling the match a "highly energized performance" from her squad.
The U.S. previously beat China in penalty kicks to win its last World Cup championship in 1999.
With Friday's win, the U.S. will continue its efforts to lift the trophy once again as they face off against Germany in the semi-final game on Tuesday. The USWNT has never missed playing in a World Cup semifinal match, making this their seventh-straight semifinal appearance. The two teams last faced each other in April 2013 and drew, 3-3.
BEFORE YOU GO
PHOTO GALLERY
FIFA Women's World Cup 2015