When you crack open a bottle of wine, the last thing you're probably thinking about is the wine cork -- but you're not Melissa Averinos. The author of DIY Wine Corks, Averinos has spent a lot of time focused on clever ways to use those leftover corks. As she tells the digital series #OWNSHOW in the above video, wine corks can serve countless functions, from the elegant to the practical. Here are a few of her favorites.
Fridge magnets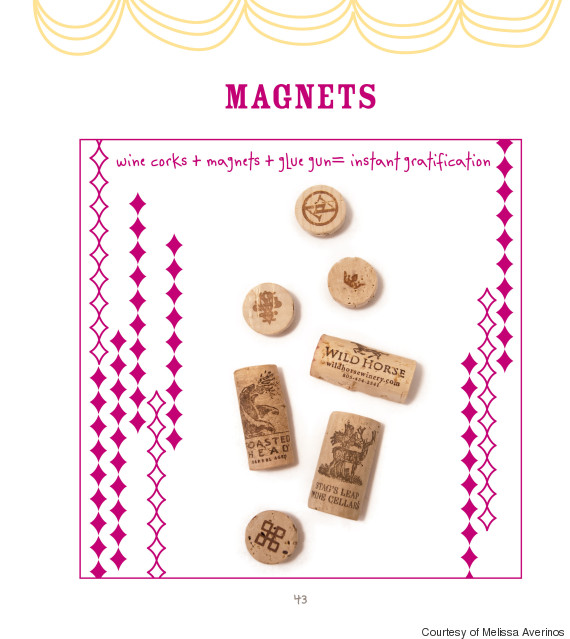 Beginners listen up: It doesn't get any easier than this. "All you do is slice the cork in half -- lengthwise, if you have a cool graphic that way, or into coins if you have one of those corks that has a cool graphic on the top," Averinos says. "Then just hot glue a magnet to the back and you're done!"
Photo mattes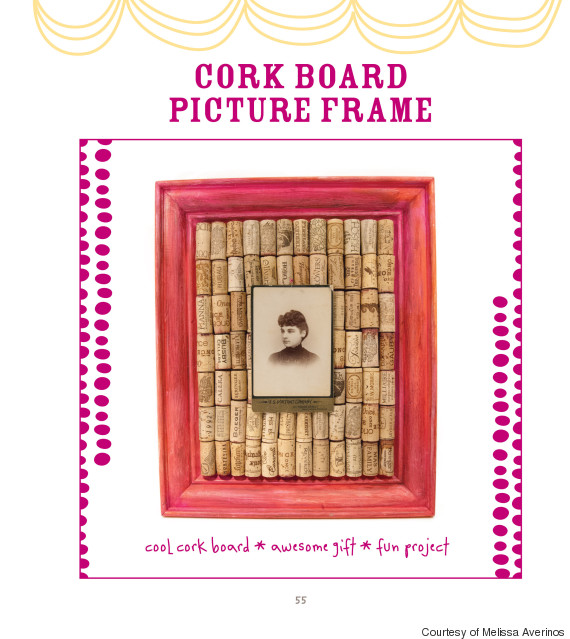 If you've already amassed a solid collection of corks, Averinos suggests placing them in a frame. This craft can serve a dual purpose, she adds. "You can use it like a bulletin board and tack messages all over it, or, I prefer to use it as almost a matte for a picture frame," Averinos says. "I just put one little picture in the middle... It looks really pretty that way."
Drawer knobs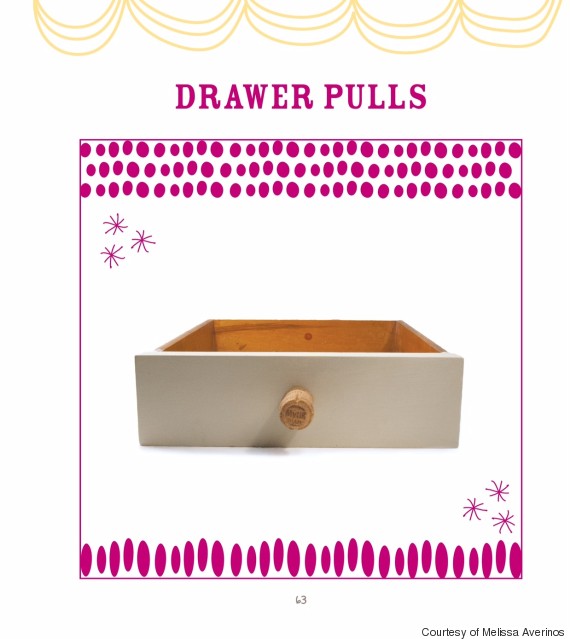 Here's a quirky project for champagne drinkers. Averinos loves the idea of using champagne corks as drawer pulls. "They're super easy because they already have that knob shape on the end," she points out. "All you do is drill a pilot hole into the bottom of a cork, pop a screw in there and put it on a drawer."
Bonus tip: If you buy wine corks in bulk online, you can make your own trivet. Purchased wine corks are more uniform, so they are ideal for this type of project.
More DIY crafts you might like:
BEFORE YOU GO
PHOTO GALLERY
Ways To Use Wine Bottles