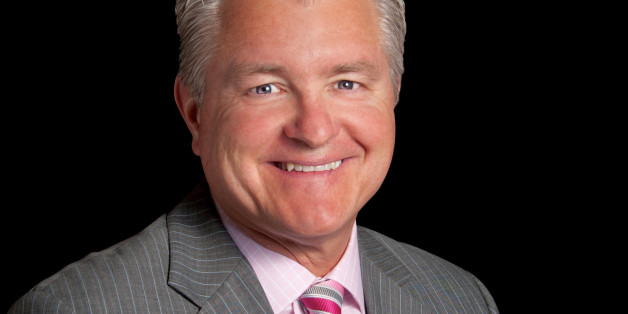 In the wake of a tragedy, a news station responded with a message of love.
Oklahoma's KOCO News helped staff the newsroom of its rival station, KFOR, so more people on the KFOR team could attend last Friday's funeral of a local sportscaster, Tulsa World reported.
Bob Barry Jr., KFOR's main sports anchor, died in a scooter accident on June 20, according to The Washington Post. A University of Oklahoma alumnus, Barry was a beloved figure on the news station, serving as the sports director after his father, Bob Barry Sr., the station's sports director and main anchor for over 40 years, died in 2011.
When Barry Jr. unexpectedly died, the news community rallied to support its colleagues. On June 21, KFOR anchor Linda Cavanaugh tweeted that KOCO's general manager offered to staff the newsroom so that Barry's coworkers could attend the service.
Class act. @koconews GM has offered to staff our newsroom during @bbjsports funeral so more can attend. Thank you.

— Linda Cavanaugh (@linda4news) June 21, 2015
According to the Oklahoma Daily, other news stations also stepped up and offered to help KFOR during their time of grieving.
"I've heard from all the news directors in Oklahoma City who all, independent of each other, reached out upon hearing the news of Bob's death," Carlton Houston, KFOR news director, told the news outlet on Thursday. "We absolutely have taken them up on their offers to assist us tomorrow."
These efforts helped numerous KFOR employees attend the memorial service for their colleague, with the assurance their 24-hour newsroom was covered.
This will be the first of several, but we would like to thank KWTV - NEWS 9 KOCO 5 News KOKH FOX 25 News, Oklahoma and...

Posted by KFOR-TV on Friday, June 26, 2015
CORRECTION: An earlier version of this article incorrectly identified KFOR journalist Linda Cavanaugh as Lauren Cavanaugh. We regret the error.
BEFORE YOU GO
PHOTO GALLERY
Random Acts Of Kindness