No music. No studio audience. Pure genius.
Stephen Colbert surprised a few locals when he dropped in for a beer and a burger in Monroe, Michigan, on Monday night. But it turns out that wasn't all the new host of "The Late Show" had in store.
He also filmed a 41-minute segment for a Monroe Public Access Cable Television program called "Only In Monroe," which typically covers local events, such as fundraisers for the Red Cross and the United Way.
Colbert had his nails done with the program's regular hosts, Michelle Bowman and Kaye Lani Rae Rafko Wilson. He then interviewed Eminem, who he introduced as a "local Michigander who is making a name for himself in the competitive world of music."
He asked Eminem to sing Bob Seger songs.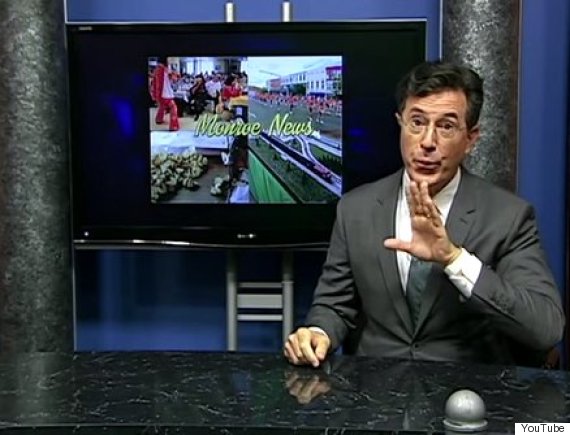 Beth Kern, who works at MPACT, told The Huffington Post in a phone interview Wednesday that while Colbert's takeover of the monthly program was planned, they weren't expecting rapper Eminem to stop by for an interview.
"That was a surprise," Kern told HuffPost.
"Only in Monroe" airs locally and is also available on the station's website.