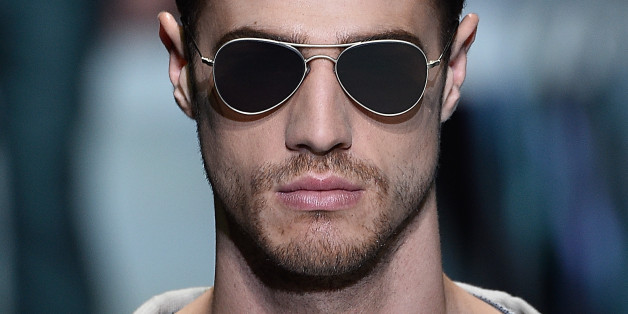 Men's sunglasses are so much more than a simple accessory to block the summer sun. They can signal swag and personality, and have the potential to make or break a first impression.
Though sunglasses are a must-have summer accessory, it's not always easy to pair them with the right outfit. We came up with the perfect sunnies-clad looks to help even the most hopelessly fashion-backwards dude.
Here are our favorite shades for this summer. If we missed any of your picks, let us know in the comments section below.
Square Sunglasses
Square sunglasses are a classic pick and pull together an outfit well.
Get The Square Look:
How To Wear:
Aviator Sunglasses
Aviators are sophisticated and provide the perfect finishing touch to a summer outfit.

Get The Aviator Look:
How To Wear:
Statement Sunglasses
Statement sunglasses are full of personality and will showcase your unique style.
Get The Statement Look:
Christian Dior Sunglasses, $520 / Tarxia Wood Sunglasses, $439 / ASOS Sunglasses, $12.84 / SocialEyes Sunglasses, $114.99 / Nautical Pilot Sunglasses, $260
How To Wear:
Flat Top Sunglasses
Flat top sunglasses are hip, providing a great cool factor by veiling more of the face.
Get The Flat Top Look:
How To Wear:
Round Sunglasses
Round sunglasses are a great throwback, so grab a pair and get ready to rock out in your favorite look.
Get The Round Look:
How To Wear:
Follow Us On Pinterest
|
Like Us On Facebook |

Follow Us On Twitter
BEFORE YOU GO
PHOTO GALLERY
Lessons From Male Style Icons