Going back to work post-pregnancy can be tough. A lot of mothers in Manhattan's Upper East Side community have taken on the role of being a caretaker rather than a breadwinner, according to Wednesday Martin, author of "Primates of Park Avenue," a memoir that digs into the social norms for elite mothers and wives. But the real question Wednesday tries to uncover on this episode of Mondays with Marlo is if there really is a choice for these mothers, or any mothers really, post-baby with the lack of resources and flexible options available for new moms. Check out the video above for all of Wednesday's thoughts on the matter and don't forget to submit all your questions for our future guests on Mondays with Marlo on Twitter and Facebook.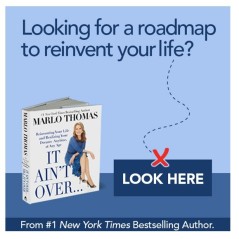 Add Marlo On Facebook:
Follow Marlo on Twitter:
Sign up to receive my email newsletter each week - It will keep you up-to-date on upcoming articles, Mondays with Marlo guests, videos, and more!