Parenting in general causes anxiety, but imagine the pressure of a "mommy bonus" riding on your tail or your child getting into the most elite school in Manhattan. This is a lifestyle some live, according to Wednesday Martin, author of "Primates of Park Avenue." Wednesday stopped by Mondays with Marlo to talk to me about the pressures of elite parenting and what it means for both mother and child in this situation. Watch the video above for all of the anxiety-ridden lifestyle choices these moms face and don't forget to submit all your questions for our future guests on Mondays with Marlo on Twitter and Facebook.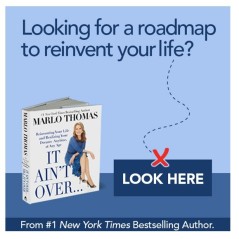 Add Marlo On Facebook:
Follow Marlo on Twitter:
Sign up to receive my email newsletter each week - It will keep you up-to-date on upcoming articles, Mondays with Marlo guests, videos, and more!