According to the Census in 2009, the median length of a marriage lasted 20.9 years. A major factor that play into a long-lasting marriage include income, which some Upper East Siders are not partial to. In Wednesday Martin's new memoir "Primates of Park Avenue" she uncovers the lives of women in some of Manhattan's most elaborate and wealthy marriages, which host a lot of pain and pleasure. But how long do these marriages typically last? Watch the video above to listen to Wednesday explain on this episode of Mondays with Marlo when women are more likely to divorce and what factors play into the length of an elite marriage. Also don't forget to submit all your questions for our future guests on Mondays with Marlo on Twitter and Facebook!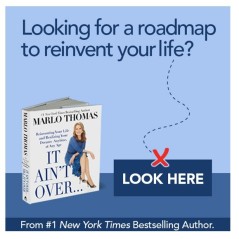 Add Marlo On Facebook:
Follow Marlo on Twitter:
Sign up to receive my email newsletter each week - It will keep you up-to-date on upcoming articles, Mondays with Marlo guests, videos, and more!