Could you imagine receiving a bonus for being a good wife? For some New York City mothers, this is just another day in the life of living amongst Manhattan's elite society. New York Times Bestseller Author and Social Researcher Wednesday Martin stopped by Mondays with Marlo to chat about the concept of a wife bonus: what is it, how does one receive one, and how does it affect both the women and marriage or arrangement they're a part of. It seems a little ridiculous, but listen to Wednesday's dish out how some Upper East Side moms raise their children and make their dues.
Also, don't forget to submit all your questions for our future guests on Mondays with Marlo on Twitter and Facebook.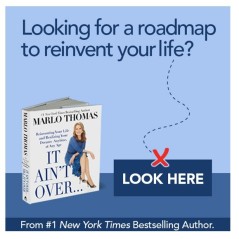 Add Marlo On Facebook:
Follow Marlo on Twitter:
Sign up to receive my email newsletter each week - It will keep you up-to-date on upcoming articles, Mondays with Marlo guests, videos, and more!