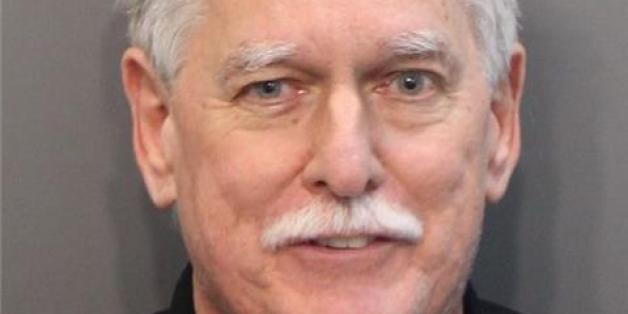 A federal grand jury indicted a Tennessee man Tuesday on charges stemming from his alleged plot carry out a coordinated attack on Muslims in Islamberg, New York.
Robert Rankin Doggart, 63, had already been jailed on a separate set of charges related to the alleged plot. He made national headlines earlier this week after he was released from jail and put into house arrest pending the disposition of that case. Doggart now faces up to 10 years in prison.
A federal judge made the decision to release Doggart from jail late last month after determining that prosecutors had failed to produce "clear and convincing evidence" that his release would pose "an unreasonable danger." The Muslim community questioned the judge's decision to free a man who had previously expressed violent intentions. It wasn't immediately clear whether Tuesday's indictment will result in Doggart going back to jail.
A statement released by the Council of American-Islamic Relations over the weekend alleges that Doggart, a Christian minister and onetime candidate for Congress, "was recorded on a wiretapped phone call planning to burn down a mosque and Muslim school, while shooting anyone who tried to stop the attackers."
Case documents obtained by The Chattanoogan, a Tennessee newspaper, support this claim. Prosecutors in the earlier case claimed that Doggart had traveled to Nashville and "showed an individual a map of Islamberg" while pointing out the building he wanted to destroy. He'd also allegedly collaborated with a South Carolina militia to help carry out the massacre. In another phone call, Doggart allegedly said he planned to bring a pistol, a machete and an assault-style rifle with 500 rounds of ammunition to Islamberg.
Doggart, who is white, was arrested in April following a federal investigation. Prosecutors had previously worked out a deal in which he would plead guilty to communicating the threats, a non-terrorism offense that would carry up to five years in prison. But a federal judge rejected the deal last month and has instead called into question whether Doggart's statements constituted a "true threat" under the law. He gave the attorneys 21 days to submit briefs outlining their arguments.
Only a week later, Vanita Gupta and William Killian -- head of the U.S. Department of Justice Civil Rights Division and the U.S. attorney for the Eastern District of Tennessee, respectively -- charged Doggart with "solicitation to burn down a mosque," according to a press release by the Department of Justice.
Doggart was initially jailed after his arrest, though following an appeal in which his attorneys said he had "weaned himself" off of prescription pain medication and alcohol, a federal judge ordered Doggart to be released into the custody of two family members and kept under house arrest. As a condition of his release, Doggart was required to undergo psychiatric treatment and remain off alcohol and illegal drugs.
CAIR criticized the decision to free Doggart, characterizing him as a potential threat to the Islamberg community and to Muslims around the nation.
In the release, CAIR National Executive Director Nihad Awad said it was "deeply troubling that an individual who has admitted to planning a religiously-motivated terror attack on American Muslims is now free, while the intended targets of his plot remain unprotected." He urged authorities to put Doggart back into custody while the trial proceeds.
Others pointed out an apparent double standard in the way the criminal justice system handles white suspects and the way it treats people -- especially people of color -- accused of Islamic terrorist activity.
"There is a certain leniency granted to people with terrorist-like charges if they're non-jihadis," the South Poverty Law Center's Ryan Lenz told The Guardian. "In the aftermath of 9/11, the federal government has turned its focus almost exclusively to Islamic terrorism."
Most of the evidence against Doggart was gathered by the FBI. A federal judge authorized the wiretapping of Doggart's phone on March 15 after a confidential informant alerted the organization to threats Doggart had made on social media.
BEFORE YOU GO
PHOTO GALLERY
Chapel Hill Shooting