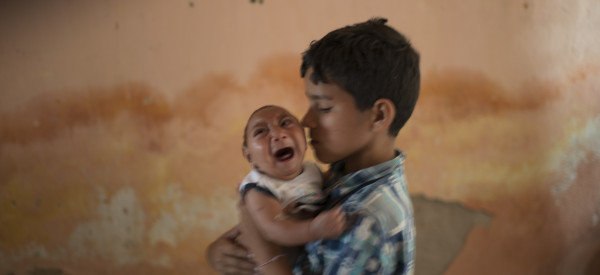 TOP STORIES
U.S. BRACES FOR ZIKA VIRUS "The mosquito-borne Zika virus, which has been linked to brain damage in thousands of babies in Brazil, is likely to spread to all countries in the Americas except for Canada and Chile, the World Health Organization said on Monday." El Salvador has advised women to delay pregnancies until 2018 in light of the spread of the catastrophic virus. Here's all you need to know about the debilitating effects of the Zika virus. [Reuters]

BLIZZARD CLEAN-UP CONTINUES More flights have been canceled, the federal government is closed in our nation's capital, and emergency workers continue to deal with piles and piles of all that snow. [USA Today]
NYT INVESTIGATES THE WORST RAILWAY CRASH IN DECADES "It's easy to see: a rattled young engineer finishing the second leg of a frustrating couplet, aboard a racehorse of a high-powered locomotive he was still growing accustomed to. A notoriously tricky piece of track. And a moment of distraction at precisely the worst time." [NYT]
OBAMA BANS SOLITARY CONFINEMENT FOR JUVENILES IN FEDERAL PRISON Read his op-ed about the move. [Reuters]
DEMOCRATS SPAR IN LAST TOWN HALL BEFORE IOWA Read our full coverage of the highlights, as well as five takeaways from the face-off. [Paige Lavender, HuffPost]
FSU SETTLES JAMEIS WINSTON RAPE LAWSUIT The school settled the lawsuit, which alleged it did nothing after the Erica Kinsman reported the star quarterback had raped her, for $950,000. [Michael McLaughlin and Tyler Kingdale, HuffPost]
ANOTHER ROCKY DAY FOR GLOBAL MARKETS "Chinese shares plunged more than 6 percent to 14-month lows on Tuesday after oil prices dropped again, reviving concerns about global growth and prompting a sell-off in the world's equity markets." [Reuters]
WHAT'S BREWING
THE NEW ERA OF AMERICAN OLIVE OIL "California Olive Ranch is trying to do with olives what California did with wine. It's marrying a fastidious, technology-driven approach -- Kelley worked at several Silicon Valley tech startups -- with California's self-appointed role as the world's regulator. " [Bloomberg]
WHAT TO WATCH ON NETFLIX NEXT MONTH Only five more days. [HuffPost]
THAT FRIENDS REUNION What went down, besides Matthew Perry saying he doesn't remember filming three seasons of the hit TV shows. [HuffPost]
THIS BRIDE'S MOM LIVES IN AN ALZHEIMER'S ASSISTED LIVING FACILITY So she brought the wedding to her. [HuffPost]
LENA DUNHAM: 'MY YEAR OF NO' "'No' is a word that could have served me well many times, but I didn't ever feel I had the right to use it." [HuffPost]
BUBBLE WRAP WAS MEANT TO BE WALLPAPER Yes, we are confused along with you. [HuffPost]
For more from The Huffington Post, download our app for iOS or Android.
WHAT'S WORKING
THE OVERDOSE DRUG NOW AVAILABLE TO EVERY HIGH SCHOOL "Any high school in the U.S. that wants to carry an emergency opioid overdose reversal kit will now be able to get one free of charge, thanks to a new initiative announced Monday by the Clinton Foundation and the drug's manufacturer." [HuffPost]
For more, sign up for the What's Working newsletter.
BEFORE YOU GO
~ Bernie Sanders finally has a Ben & Jerry's ice cream flavor.
~ The BBC asks if it's really the end of paperback books.
~ A look at aftermath of the bombing of a blind school in Yemen.
~ These guys built an igloo in Blizzard Jonas and then listed it on Airbnb. Lights and plants included.
~ What's worth buying in bulk for your home.
~ The top 10 states to head to if you're nearing retirement.
~ Take a look at this incredibly rare white giraffe.
~ The Atlantic examines why introverted teachers burn out faster.
Send tips/quips/quotes/stories/photos/events/scoops to Lauren Weber at lauren.weber@huffingtonpost.com. Follow us on Twitter @LaurenWeberHP. And like what you're reading? Sign up here to get The Morning Email delivered to you.