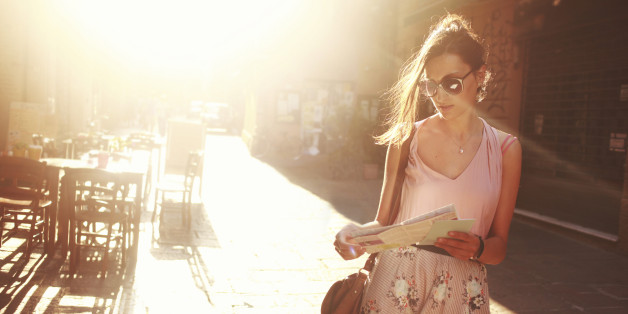 We "Babes" love to travel and often spend hours perusing websites in search of the latest and greatest adventure that will satiate our wanderlust appetites. Since first published in 2003 and updated in 2011, 1000 Places to See Before You Die, has been our go-to getaway bible. We asked Patricia Schultz, the author of this best selling travel tome, to give us a sampling of some of-of-the-box ideas to add to our ever growing bucket lists.
While it's not surprising that the Taj Mahal, Galapagos Islands, and Niagara Falls are listed in the book, we're in search of the less known; places that will open our minds to new horizons. Here are a few of Patricia's suggestions that just might tickle your travel taste buds.
The Pork Pit, Montego Bay, Jamaica. Some places are just wonderful for what they are. Montego Bay is one of the most beautiful vacation destinations on the planet where people from all over the world come to enjoy its pristine beaches and turquoise Caribbean waters. Jamaicans are friendly folks and fiercely proud of their Reggae heritage and cooking skills. The Pork Pit is where locals have gone for generations to roll up their sleeves and devour authentic Jamaican jerk. This is the quintessential Jamaican experience where you sit outdoors at a picnic table with a local family, make a toast with your red-striped beer bottle, and enjoy great food and music for $1.50. There's "no problem" having a great time in Montego Bay.
Top Beach Vacations. There are gorgeous beach getaways right in our own "Caribbean" backyard. Anguilla, while flat as a pancake, has beautiful hotels situated on picture perfect beaches and Bermuda with its pink sand beaches is spectacular. Something further afield is Bora Bora. Located in French Polynesia, it's exotic and exquisite and, according to James Michener, one of the most beautiful islands in the world.
The Ultimate Train Adventure. The Al-Andalus in Southern Spain is a 100 year old vintage train originally built for the British royal family who would cross the English Channel, board in the north of France and travel to Provence and the French Riviera. The Spanish government eventually purchased the train and refurbished it to its original elegance. Currently, it departs for one week from Seville, famous for the Giralda tower, cathedral, and the Alcazar Palace and makes a loop around Andalucía, where you can visit Cadiz and Jerez and feast your eyes on dancing Andalucían horses. The train continues on to Ronda and Granada where flamenco is at its best, World Heritage cities Linares, Ubeda, and Baeza, and ends in Cordoba with its magnificent Mosque and historic quarter.
We've each had the great fortune of having lived overseas and traveled the world. Kathy's favorite? Diving off the coast of Sumilon Island in the Philippines where they were stationed with the Peace Corps. And for Barb, there's nothing quite like good ol' Chicago, Illinois, her hometown, which boasts some of the most spectacular architecture in the world, as well as "to die for" Chicago-style deep dish pizza.