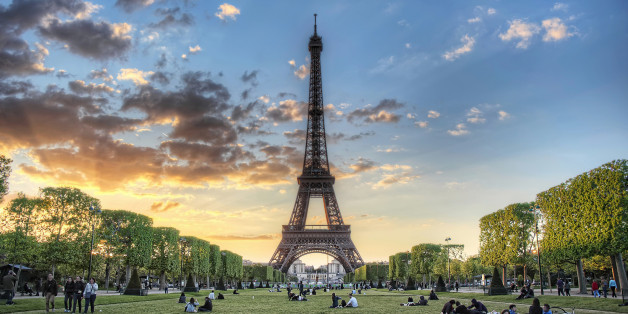 Worried about what your upcoming trip to Paris might do to your wallet? Fear not! The City of Light might be Europe's most visited, but it doesn't need to be its most expensive.
Here are 20 tips for saving on every aspect of your trip, from getting in from the airport to sleeping, shopping and eating out. (And if you want more, we link to 30 more tips at the end of the article!)
1. Save on transit by sleeping in a central neighborhood
Whether you book a hotel room or rent an apartment, staying central can help you save on Metro tickets and cab fares, as you'll be able to walk to most of the city's big sights. We recommend arrondissements 1-7 and 9. These include the areas near the Louvre, the Marais, Latin Quarter, Saint-Germain-des-Prés, near the Eiffel Tower, and near the Opéra.
On the other hand, choosing a less central neighborhood will usually offer more budget sleeping options. (Still, we prefer central sleeps for their convenience, and have spent years hunting down hotels in the center that are also inexpensive.)
2. Take public transit in from Charles de Gaulle
If you're flying to Paris from the US, you're probably landing in Charles de Gaulle airport. To make the 23 km trip to Paris, you have several options, but we usually take either the RER train or a bus.
The RER B takes 25-50 minutes (depending on your destination and if you take an express train), and costs €9.50. These trains stop in Paris at the Gare du Nord, Chatelet Les Halles and St-Michel Notre Dame, among other stops. From here you can transfer to the Metro. (But hold onto your RER tickets! You'll need them to exit the RER.)
The RoissyBus is operated by the city, costs €10 per person and takes 45-60 minutes. It departs most terminals at CDG and drops you off at its main stop at the Place de l'Opéra. Buses leave every 15 minutes.
The Air France buses are a bit posher, cost €17 (€30 round-trip) and take about an hour. These buses will drop you off near the Arc de Triomphe, Gare Montparnasse and Gare de Lyon, among other stops.
3. Don't take taxis short distances
The starting fare for a taxi in Paris is a whopping €6.60. Thus, if you're just going a short distance, hoof it. Want more reasons to avoid taxis in Paris? Check out this list of taxi charges.
4. Buy a 10 pack of Metro and bus tickets
Metro and bus tickets cost €1.70 each. When you're buying your tickets, order a "carnet" (pronounced "car-nay"), which is a 10 pack of tickets sold for €13.70. (A carnet for children under 10 years old is €6.85.) Once you go through the turnstile, hold onto your ticket! Officers frequently stop riders and demand to see a valid ticket. (Trust us.)
5. Bike around town for free on Vélib'
Paris' enormously popular Vélib' bike share program offers free rides on 20,000 bikes from 1,800 docking stations around the city. Once you join (by purchasing a one-day pass for €1.70 or a one-week pass for €8), head to any Vélib' station, enter your access code and take out a bike. The next 30 minutes of riding are absolutely free. If you go over 30 minutes, you'll pay a fee.
6. Saving at the Louvre
Adult admission to the permanent collection of the Louvre is €12. We recommend going on Wednesday and Friday nights when it stays open until 9:45 pm, allowing you to get a little closer to Mona. Enter through the Carrousel du Louvre to avoid lines. Closed Tuesday.
7. Saving at the Eiffel Tower
Normal adult tickets for an elevator trip to the tip-top is €15, although it's only €9 to ride to the second level (and only €5 if you take the stairs!). No matter how high you go, save time by buying your tickets online in advance.
8. Culture fanatic? Buy a Paris Museum Card
Tourist cards aren't always worth the money, but if you plan on spending lots of quality cultural time in Paris' museums, consider picking up a Paris Museum Pass. The card offers free and discounted admission to 60 museums and monuments around the city, and it lets you skip the ticket lines. Adult prices: €42 (2 days); €56 (4 days); €69 (6 days)
9. Don't forget free sights!
Paris boasts a long list of places that are free to visit, including free museums like the Musée d'Art Moderne, Maison de Balzac, and Maison de Victor Hugo, along with most churches and parks like the Jardin du Luxembourg and Tuileries.
10. Take a free walking tour
Free walking tours of Paris' central sights are available from several tour companies (who do expect a tip at the end). These include City Free Tour, Sandemans Walking Tours, and Discover Walks. A less publicized option is the Paris Greeters program, in which local Parisians lead you on a free guided tour of their Paris.
11. Save on boat rides
Taking a boat ride along the Seine can be both romantic and outrageously touristy. However, the bateaux mouches offer a unique vantage point from which to see the city and can give your legs a break. We recommend the Vedettes de Pont Neuf, as they offer a live commentary and great discounts when booked in advance on their website.
12. Think twice before tipping
Whether you're dining in a restaurant or enjoying a coffee on a sidewalk cafe, the tip has already been included in your bill. This doesn't mean that you shouldn't leave anything, but you certainly shouldn't leave 15-20% of your bill. Instead, if you're so inclined, round up the price about 10%: from a €2.20 espresso to €2.50, or a €18 lunch to €20.
13. Save on breakfast
The breakfast that will be offered by your hotel will likely be an underwhelming and overpriced affair (think baguette, jam and hot drink). You can get the same thing (but fresher and cheaper) at almost any bakery or patisserie in your neighborhood.
14. Water and bread are free in restaurants
No need to order bottled water. The local stuff is great and gets plunked down on your table in a carafe, free of charge. Ditto for the bread.
15. Fill up your water bottle around town
Paris has more than 800 drinking water fountains located throughout the city where you can easily fill up your water bottle for free. And fans of sparkling water, take note: The city has just introduced a few fountains that dispense the bubbly stuff! Here's a map of the fountains.
16. Enjoy free summer festivals
Free entertainment is easy to find throughout the summer, including music series like the Paris Jazz Festival and outdoor film screenings like Cinéma en Plein Air. Head to Parc de la Villette for free summertime festivals.
17. Serious shoppers, don't forget your tax refund!
Plan on doing some serious shopping? Non-EU citizens who spend at least €175 at any one store may qualify for a 12% cash refund. This is available, with different requirements, throughout Europe. Here's a guide to tax refunds for France.
18. Hit the flea markets for cheap souvenirs
Paris is home to several fabulous flea markets. Selling everything from new clothing to vintage cookware, these outdoor markets offer unique shopping and souvenir opportunities, often at low prices. Our favorites are the Porte de Vanves and the Porte de Clignancourt markets.
19. Find free Wi-Fi
If you're traveling with an American smartphone, do everything possible to limit your roaming and data charges. We usually turn our data off and rely, whenever possible, on free Wi-Fi. Fortunately, free Wi-Fi is easy to find in cafes, fast food joints (including McDonald's, where you can just stand outside the door), in parks and museums.
20. Talk to your bank before you go.
Call your bank before you leave to let them know that you're heading on a trip to France. You don't want them to block your card when they see international charges pop up. And while you have them on the phone, ask them about both foreign transaction fees and ATM cash withdrawal fees for any cards you plan to use. If you have multiple cards, you'll probably find out that certain cards have better terms.
More tips
But wait, we have more tips! A much longer version of this article was published on EuroCheapo.com, and includes 30 more tips for saving in Paris.
PHOTO GALLERY
15 Ways To Save On Eating Out