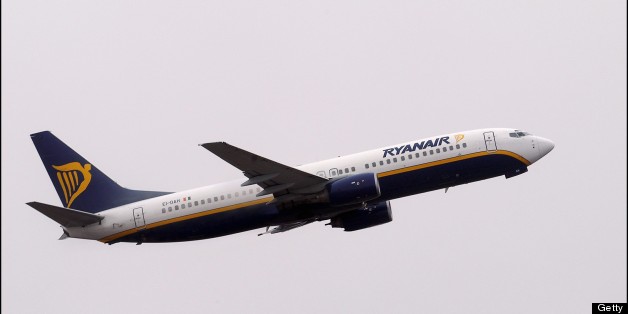 It costs how much to fly from London to Berlin? I just searched for the flight for mid-October and found incredibly (some would say "suspiciously") cheap offers from easyJet (€40 / $52) and Ryanair (€46 / $59).
That's super cheapo, and not even unusual for Europe's budget airlines, which have been known to offer tickets for as low as £1... or even free. How is this possible? What's the catch?
Pay attention to the airport
To keep ticket prices low, budget airlines often use less-central airports that can take more time (and money) to get to.
For example, consider Ryanair's flights from London to Barcelona. Some of these flights arrive into Girona-Costa Brava airport, 57 miles away from Barcelona. Although regular bus service between the airport and Barcelona is timed according to arriving and departing flights, mishaps (and unintended overnights) do happen.
Watch those baggage policies...
Many budget carriers try to recoup losses on very low ticket prices through sky-high charges for checked and carry-on luggage. Take special note of the baggage policies when booking, and consider your options. And be aware that some carriers charge less if you pre-pay for your checked bags.
Ryanair, for example, charges between €15-45 for checking luggage (up to 20 kg) when the bags are paid for in advance. If you forget and pay at the airport, you'll be charged an outrageous €60-140 for the first bag and €105-160 for the second bag! There's nothing sadder than watching last-minute luggage catastrophes at the Ryanair bag-drop.
...and those hidden fees
As my colleague Hilary Bown recently wrote on our blog, budget carriers famously tack on additional fees, including administrative fees, check-in charges, and credit card surcharges.
For example, Ryanair charges a €7 "administrative fee" per flight, while easyJet charges €12.50 per order (regardless of number of tickets). And they both add a surcharge for tickets purchases by credit card (Ryanair charges two percent; easyJet 2.5 percent).
Don't forget to compare trains as an option
Europe's high-speed trains often offer a compelling alternative to flying, especially for shorter distances. For these routes (such as London to Paris, Paris to Brussels and Amsterdam, Barcelona to Madrid) the train might actually be faster once you add the time that it takes to get to the airports, checked in and through security.
And once you consider baggage fees and extra charges, a high-speed train could easily be cheaper, too. (Read my previous post on booking rail tickets in Europe.)
Know where to search
From the U.S., airfare on carriers such as easyJet, Ryanair, Germanwings and others are not always easy to find, as they're often not included (or at least highlighted) in the search results of some of the largest airfare websites.
Expedia, for example, didn't show me Ryanair and easyJet flights on a recent search for London to Berlin, although Kayak did. We also include them on our flights search on EuroCheapo, and we compare them to legacy carriers (such as Lufthansa and Air France), along with high-speed rail options.
Book in advance and snag a great deal
All caveats and hidden fees aside, Europe's budget airlines can offer some incredibly good deals. If you book in advance, limit your luggage and follow the rules, very cheap flights are possible.
A version of this article was originally published on EuroCheapo.