By Madeline Puckette, Guest Blogger for the Menuism Wine Blog
Photo credit: Julia Rosien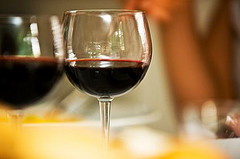 Over the years since I've started working in restaurants as a wine server, wine by the glass (known in the biz as WBTG) programs have been growing in size and popularity. But there are a few things to watch out for in "by the glass" wines, particularly at large corporate chains. The following guide illustrates the issues and will help make your next glass of wine much more delectable.
Related Links from the Menuism Wine Blog:
The Problem With Wine By The Glass (And The Solution) originally published on the Menuism Wine Blog.