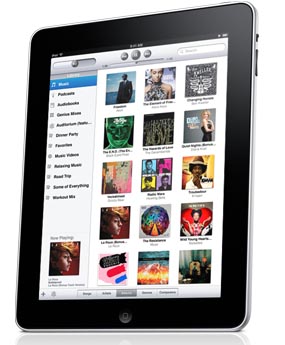 With the soon-to-be-available Apple iPad, media companies are looking to build solutions for an entirely new platform. Many industry analysts have claimed that with digital media, it's essential to develop a 3-screen solution. However, new devices introduce new platforms. Today, companies need to have a 4-screen solution that delivers a unique and intimate experience across each screen.
The 4 screens are:
Television: Contrary to the popular belief of digital evangelists, TV is still popular. The 2010 Academy Awards (ABC) attracted 14% more viewers than any of the 5 previous years and Superbowl XLIV (CBS) was the most watched US TV event in history, reaching more than 100 million viewers.
Computer: Companies continue to enter the digital space. In popular-media, Hulu and iTunes deliver hundreds-of-millions of views each month. The biggest challenge of this screen is that it's too big to be intimate and it's too small to impress viewers. While a lot of content is created for this platform, most content creators only focus on one revenue stream -- advertising. Unlike television, there isn't be an active push towards multiple revenue streams.
Tablet: As a new and unproven platform, it's uncertain how tablets will impact the media and entertainment space. While the potential for the device is huge across all forms of media, it's success would largely depend on content creators actively producing engaging experiences.
Phone: A few years ago, there were very few phones that could be used as mobile computing devices. They could accomplish one or two things well, but not everything. Today, devices can be used to browse the web, interact with others, view and produce media.
In order for companies to successfully grow their presence on each one of these screens, media entities need to increase their investments in new and unproven mediums.
In a recent interview, AP's Lou Ferrara, VP & Managing Editor for Sports, Entertainment, Lifestyles and Interactive stated that the company needs "To keep going and to keep going faster."
This same trend has appeared across nearly all media companies, as most of them are realizing that building on a platform, after it's success is not the best approach.
A few years ago, media conglomerates would not have made their content available for free on the web. Today, popular programming is often available on multiple screens for free.
While the potential impact and success of portable and computing devices as it related to digital media is unknown, the ability to bridge the gap between different types of content is tremendous.
Aanarav Sareen is a media and technology consultant and author of Digital Media Business. He also publishes a monthly digital media newsletter.