Small businesses are known for their personalized service and innovation. Whether it's the corner deli or the local restaurant, each business offers a unique benefit. However, with the recent economic downturn, many small businesses are fighting to survive another day.
Their products are the same. Their service has gotten better. And, they've been part of the community for decades. Yet, they can barely keep their doors open. More often than not, it's because they've failed to adapt to the most important part of their business -- the customer.
Consumer behavior has changed considerably over the past few years. In the first-half of the past decade, search engines were primarily used to locate websites. Today, search engines provide more information than half-a-dozen sites combined.
Example 1: If you search for Sushi NYC, Google provides a list of various Sushi restaurants in the New York City area -- without a user having to navigate a restaurant-listing site.
Example 2: While searching for CO 111, Google will give you the status of Continental Airlines flight #111 -- without requiring a user to locate the airline's site or calling the arrivals desk.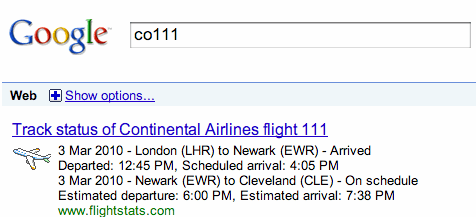 Despite the technological enhances, many businesses fail to realize that an increasing number of people use the web for daily tasks. To be listed on Google Maps, business owners simply have to visit the Google Business Center and follow the step-by-step process.
Once activated, the Google Local Business Center provides a whole slew of information regarding what search terms people are using to locate your business, as well as how many people are requesting driving directions and from what towns. The entire process takes less than 10 minutes to complete and is necessary for business owners to stay relevant.
Similarly, with over 400 million registered users, Facebook is one of the largest sites on the web. Despite it's marketing potential, a vast number of businesses don't have any presence on the social network. Facebook makes it extremely simple to setup a 'fan-page' for any business. And, with the amount of information Facebook has available, it's potential for small businesses is tremendous.
For Example:
You operate a restaurant in Ridgewood, NJ.
Most of your patrons are from Ridgewood, NJ.
You want to attract customers from neighboring towns.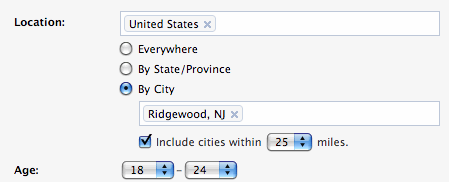 Facebook allows you to create ads that reach specific neighboring towns, increasing your marketing investment.
This level of reach and granularity is only possible with the help of technology. Community newspapers may reach every household in your neighborhood. However, there is no guarantee that anyone is looking at your ad.
The same concept applies to Twitter, Foursquare, YouTube, iTunes, etc. In order to attract new customers, you need to adapt. Failure to adapt and innovate is often times the biggest mistake for any business.
The digital media world continues to change and evolve on an hourly basis. Innovation never stops and while not every digital media or social media platform will succeed, a few will have a large impact. Join early. Take action. At the end of the day, regardless of the medium, you have to work hard to gain customers.
Aanarav Sareen is the author of Digital Media for Business, a book that focuses on digital media tools for small and medium businesses.