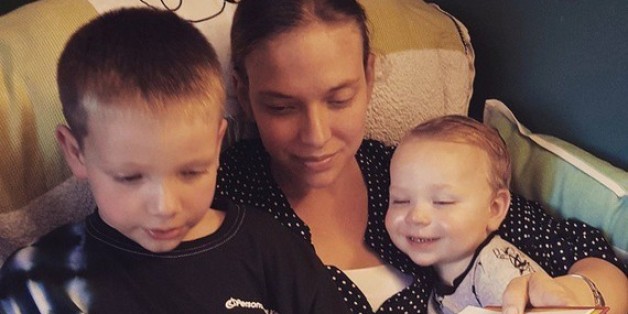 It's not easy being a great mom. But when you're a mom suffering from mental illness, it's that much more difficult.
All mothers deal with screaming kids, messes, and the daily crush of self-doubt that comes with being a parent. But what happens when your head is screaming things your brain knows to be untrue, yet can't always combat? What if the mess you face is struggling to get just the right dose of meds so you can function at a barely serviceable level? What if the squeeze you feel is the desire to run from your own family because you can't help but think they'd be better off without you?
You have to fight so much harder to accomplish your goals. Some days you survive parenthood more than you're able to enjoy it, and everything feels like a battle. But you never give up.
In a Pinterest-perfect parenting world, many of us lose sight of the fact that there are lessons to be learned in the fray. I know you worry your condition impacts the kids, and sometimes it does. But you know what? They also see a mother who constantly fights for her family. Who scratches and claws and climbs her way out of holes on a damn near daily basis to reclaim her life. What they learn from your dogged determination in the face of adversity more than makes up for the stretches of time when you're struggling.
You told the boys and me once we're your stars. Well, baby, that's only because you're our night sky, allowing us to burn brightly. None of this works without you, and I need you to know that.
You battle harder than most, but that just means the victories are that much sweeter and more hard-fought. And you show us so much win every single day. Thanks for always being up for the challenge and for building this life together. It's not what I expected, but it's more than I deserve, and our children are better for having you as their mom.
Happy Mother's Day, my love.
Like Us On Facebook |

Follow Us On Twitter |

Contact HuffPost Parents
Also on HuffPost:
PHOTO GALLERY
Quotes About Motherhood