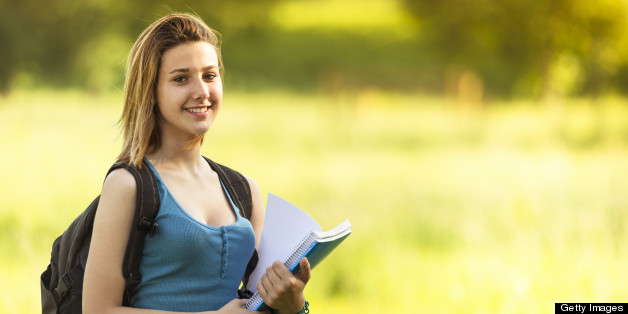 In September 2011, along with virtually all of my friends from home and most other incoming college freshmen across the country, I transitioned both physically and emotionally from one home to another. I excitedly anticipated the new friends, experiences, and knowledge that awaited me at Columbia University in the City of New York, the four-year experience to which my entire life thus far had lead. It all started in kindergarten, when my parents, like many others, tried to get my twin brother and me into the best possible primary school, so that we would be able to get into good high schools, so that we would be able to get into good colleges, so that we would be able to get good jobs, so that we would be able to make a lot of money and be happy.
I enjoyed a vivid knowledge of my mother's idyllic four-year experience at Lafayette College since. As a child, I often traveled with her to Pennsylvania to attend the school's commencements. My middle name, Debra, lingers as a tribute to her best friend from college. My mother serves on the Board of Trustees to this day. All my life, she has regaled me with many, many, many stories about her time at Lafayette. I had been programmed for as long as I can remember to prepare for these perfect perfect four years when I, too, would make the best friends and memories of my life.
The world today, however, functions in a different way than it did thirty or forty years ago. We are increasingly globalized; I have been lucky enough to travel through Europe on a couple of occasions as well as to Africa and Latin America, but many young adults without the means to travel independently volunteer with service organizations on trips around the world. We are increasingly connected; social media, namely Facebook, allows us to both stay in touch with friends from home and connect with new people, even when far from home. A globalized, connected world offers compelling alternatives for what to do with one's life directly after high school, from getting a group of peers together to create an app, to pursuing a career in the visual or performing arts, to enrolling at a trade school. Some teenagers make the mistake of neglecting to consider formative and eye-opening opportunities that are worthy alternatives to immediately accepting the classic four-year college experience as the only option.
Last summer, Helen Pfeiffer, my best friend from freshman year, announced her plan to leave Columbia indefinitely. At the time, her plan to "see the world" seemed insane and overly idealistic. How could she give up her spot at one of the top universities in the country, where she had excellent grades, without even a plan for where she would go or what she would do? Couldn't she see that once she arrived in these yet-to-be-decided locations she would find not a fabulous jet-setting lifestyle, but a lonely or even dangerous existence?
Helen proved me wrong. She spent the year teaching English to monks and working with elephants in Thailand and then interning at the United States Embassy in Paris. In Helen's words, "I needed to learn about the world so I could decide my place in it." A lone traveler, Helen met people along her way that had even more impact than the journey itself. She came across an Australian man from a wealthy family, a 25-year-old high school graduate, who worked for half of the year as a carpenter so he could travel for the rest. Helen recounted, "He was actually a really smart, interesting guy, and I had a six-hour conversation with him about philosophy and the meaning of life that made me think more deeply than I did in any of my philosophy classes at Columbia." Helen said that, unlike in her family, college was an option for him rather than an expectation; by forgoing the American definition of success he had achieved true happiness.
Helen has decided that she does indeed want to try school again and pursue a degree in something other than law, her original goal. Now, however, she studies because she truly wants a college experience and everything it entails, not because of a pressure placed on her by society and by her traditional upbringing.
Our young adult years should be a time for exploration. Many college students have already picked up diverse knowledge throughout high school and life in general, and work more for a high GPA than to actually learn. I've heard countless peers complain about making a bad grade in a class, but never have I ever heard one person say, "Wow, I really wish I had worked harder in that class so that I could have learned more." Some American college students would benefit from exploring outside of their comfort zones and discovering an alternative to the experience that so many of us have robotically chased for our entire childhoods.
Don't get me wrong, I love Columbia; I love my friends and I love the invaluable knowledge I have gained from my professors. My college experience, in fact, has provided a portal to other unique opportunities, to explore New York City, to encounter legendary professors, to find friends from around the world, to join a gospel choir, and to teach in Ghana. I try to do what Helen believes is the fundamental purpose of higher education: to "actively expanded my mind and contributed to the intellectual community." The four-year college experience has indeed proved to be the best option -- for me. Many students, however, do not benefit or grow from college in any significant way but go immediately after high school only to avoid disappointing their families or because they cannot envision any other option. I urge high school seniors to consider all the vast possibilities this planet has to offer, and to ask themselves, "What if?"
Check out Helen's blog http://thetravelsofhelen.tumblr.com/ for further insight on, well, the travels of Helen.