CBS News Anchor Katie Couric spoke with humor and candor when she hosted the Alfred I. duPont-Columbia University Awards for excellence in broadcast journalism last month. Thirteen winners received duPont batons for their enterprising reporting, including CNN's Christiane Amanpour for "God's Warriors" and author and reporter Sebastian Junger for a story about Afghanistan that aired on ABC News Nightline.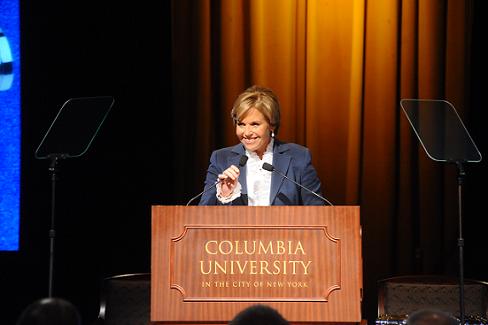 Couric made fun of her outfit (courtesy of J. Crew) and gave a shout out to former Vice President Al Gore, who was in the audience representing one of the winners, Current TV, that he helped create in 2005, before making pointed comments about the state of the news industry. Saying these are "the best of times and the worst of times" for journalism, Couric listed the growing number of urgent stories to cover with a dwindling number of resources to cover them, calling it "downright Dickensian."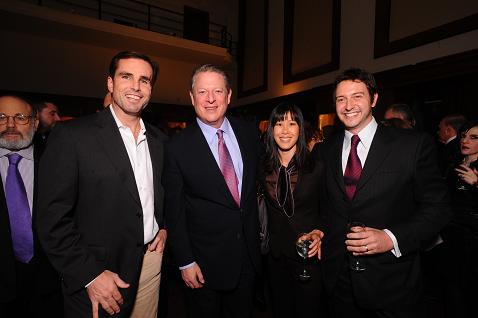 She also poked fun at some of the media bigs in the audience, including CNN President Jon Klein, about the pressure to cut budgets. Praising the audience for their award-winning stories, she said that few great reporters "are the go along to get along types."
Watch the whole ceremony here.
The next day, Christiane Amanpour spoke to students at the Journalism School at Columbia about the duPont Awards and working as a reporter today, saying she feels like "an endangered species" and that the world "is a serious place." Watch her comments here.