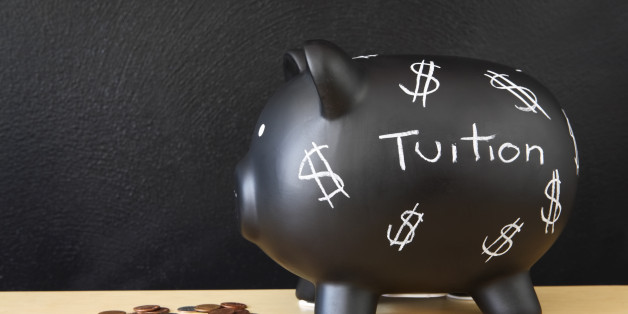 One of the best-kept secrets in the college admissions process is the fact that tuition sticker prices rarely tell the whole story. After accounting for grants and scholarships, the overwhelming majority of low and middle-income families end up having the option of paying far less than the prices quoted in glossy admissions pamphlets and on school's websites. Unfortunately, this secret is so well kept that many families--too many families--don't even know about it.
This maddening lack of cost transparency has undoubtedly contributed to the dual challenges of rising tuition rates and swelling student loan debt. Just as troubling, research suggests it has deterred some students from attending college altogether. In a study conducted this year by student lender Sallie Mae, nearly one-third of respondents said cost concerns had caused them to consider not attending college at all. For students with the most limited financial means, that figure shot up to 61%.
In an attempt to make college pricing less opaque, Congress passed legislation in 2008 requiring all U.S. colleges to publish net price calculators on their websites. These tools are immensely useful in that they allow families to calculate their individualized, school-specific tuition costs after accounting for factors like financial aid, grants and work-study. And, because every school uses its own formula for allocating financial aid, net prices can be vastly different from the more roughly drawn Estimated Family Contributions, or EFC's, that families get when filing their federal student aid forms.
But as Wellesley College Economics Professor Phillip Levin argues in a newly released Brookings Institute paper, these tools are riddled with inefficacies of their own. Wellesley has attempted to ease some of the complexity for its own prospective students, through the introduction of a modified, nine-question version of the net price calculator. Even that change, however, is unlikely to have more than an incremental impact.
Levin's paper argues that the primary drawback of net price calculators is the time it takes to fill them out. A fair point, but even if every school adopted the nine-question Wellesley model, families would still be forced to answer and re-answer those nine questions over and over again--every time they accessed a different college's calculator. And that's assuming they could find the school's calculator in the first place (most are buried under layers of click-through pages).
As the co-founder of CollegeAbacus.org, I am deeply familiar with the limitations and challenges of net price calculators. I got my first glimpse at the complexity of these tools in 2012, after my mother-in-law, a university president in Pennsylvania, relayed the incredible stress and anxiety she'd seen families face when trying to navigate the financial aid process. My husband and I took the seed of that idea and ran with it, creating CollegeAbacus.org, a free online tool that is essentially an aggregator of 4,000 college's net price calculators. College Abacus streamlines and centralizes the college cost process, allowing students and families to enter their information once, calculate their bottom line tuition costs across several different schools, then compare their results in an apples-to-apples format, side by side in one place. I like to call it the "Kayak.com of college cost comparison."
Through College Abacus, which was acquired by the nonprofit education entity ECMC in August, we are bringing some much-needed cost transparency to the college tuition market. You wouldn't buy a car or a refrigerator or even a plane ticket without first doing some comparison-shopping, and we believe those same rules should apply to a college degree.
At a time when Americans collectively owe over $1 trillion in student loan debt, and with college tuition roughly 12 times higher today than it was a generation ago, the stakes could not be higher. The federal government has taken important steps to encourage cost transparency in college tuition but, as Levin argues in his Brookings paper, "these tools need to be simple, accurate and individualized. They cannot be useful if they are so difficult that students and their families do not use them."
I couldn't agree more. But while simplification on its own is a worthy goal, we also need to be sure net price calculators are asking enough questions to provide calculations that are both accurate and federally compliant. Those are exactly the challenges we seek to meet through College Abacus, and that we are working to improve for millions of high school seniors and their parents this college application season.
PHOTO GALLERY
Top 8 Benefits of Financial Education