Kathleen Berroth is an Acumen Global Fellow and has been working in Sogakope, Ghana with GADCO for the past seven months. GADCO is an integrated agri-food company in sub-Saharan Africa focused on crop production, processing and supply of cereal and protein based foods. Below she discusses the role that impact investing firms can play in catalyzing the expansive impact of social enterprises.

Sogakope is what you might refer to as a tertiary town in Ghana, not merely a village, but not even close to a city. The lifeblood of the local economy has traditionally been small scale agriculture and trading businesses, particularly as this town sits on the road between Aflao (on the Togo border) and Accra, the Ghanaian capital.
In places like Sogakope, the most catalyzing contributor to a local economy can be the introduction of small to medium sized businesses like GADCO. GADCO employs over 180 individuals at salaries well above the minimum wage, provides agricultural, business, accounting and project management skills development to the employees, and engages in a revenue sharing model with the community that positively impacts local infrastructure, education and cultural projects. They also work with a network of suppliers and partners in the community to outsource certain work.
The direct and indirect financial impact GADCO has on the community is significant and the results can be visceral. Even during my time here I have seen several road improvements to accommodate greater traffic flow in and around the town. In a countrywide economy that is experiencing a broad boom, it can be difficult to isolate Sogakope specific factors from those that are more systemic, but companies on the scale of GADCO are certainly a meaningful contributor to these developments.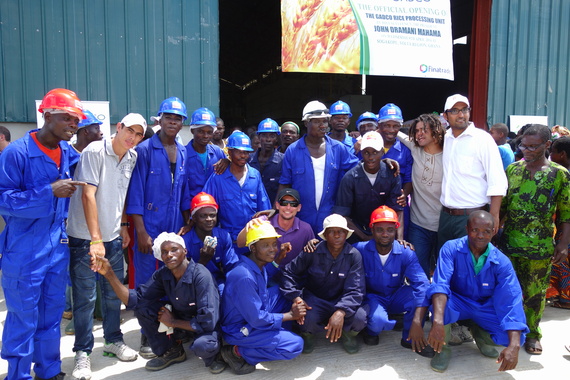 But the catalyzing contribution is not merely the presence of the company, but more so what the company can bring to its employees beyond the paycheck. Typically we loosely define social enterprises in terms of the benefit to end customers or key suppliers, and sometimes focus specifically on whether those at that 'bottom of the pyramid' are beneficiaries. Likewise, impact assessment measures tends to focus on the impact on end users and suppliers. How many lives were touched? What are the health and education gains? In developing a 'theory of change' for a business model, there is also a tendency to look at the external impact. In doing so, we ignore the larger development opportunity that also exists within social enterprises.
For companies that operate in underdeveloped markets with serious constraints to human resource development, the work of developing a transferable skill base in the employees is arguably an equally critical marker of impact. Were impact investors to become more focused on the internal 'theory of change', there is an opportunity for a multiplier effect -- for well-trained employees to eventually "graduate" from working at investee companies in order to seek out opportunities to develop and grow their own enterprises.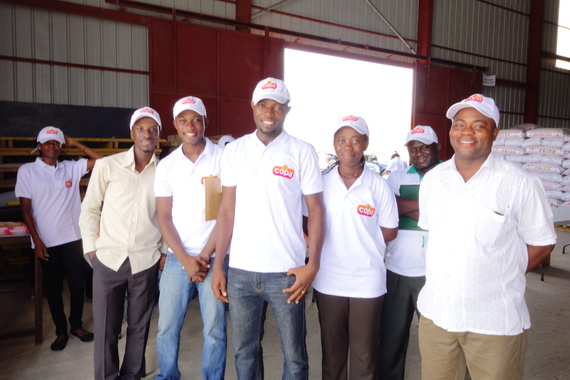 Impact investment firms can play a critical role in ensuring that, through their investments, impact is both expansive and entrenched, by supporting entrepreneurs in the hard work of employee development. They can do this both by closer diligence and evaluation: Are employees being trained to learn and not simply to repeat? Are they being provided support and encouragement to grow within the company? Is evaluation of internal capabilities development a critical part of the due diligence process? Are employees leaving the company for the 'right reasons'? Investors can also provide critical support to resource strapped start-ups: Are investors provided introductions to facilitators and software that can help in training and development? Are investors leveraging their resources to enable leadership development support at the middle manager level?
By expanding the vision of what constitutes meaningful social impact, it may be possible to facilitate more rapid development in areas where investees operate. In that expanded vista of social entrepreneurship, employee skill development is one of the most important areas in which social investors and investee companies should put money to work.