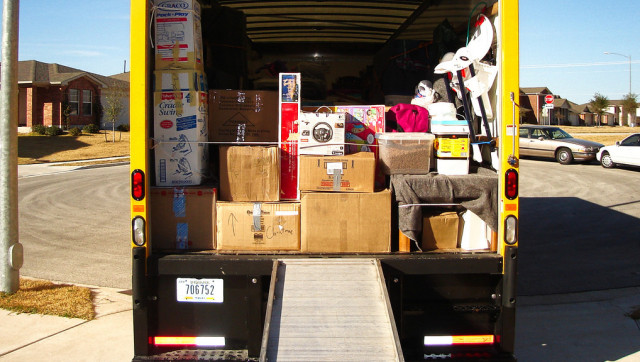 What pops into your mind when spring finally rolls around? Maybe it's leaving that nasty, never-ending winter behind and booking a spring break getaway. If you're a gardener, the photos in those dog-eared plant and seed catalogs are about to become a reality in your backyard. Perhaps your kids are excited to be in the school year's home stretch (even if you're ambivalent!) and lining up fun summer activities. What you probably aren't thinking about is scheduling a move.
Most people assume summer is the ideal time to move -- kids are out of school, vacation time away from work is routine and the weather usually cooperates. But the realities are that scheduling a household move in spring actually makes much more sense. Keep in mind that summer is the moving industry's "high-season" and that can impact all aspects of your move.
Off-Season Benefits
One of the biggest benefits to scheduling the move in the off season is financial. Because the summer months are usually booked up, movers tend to offer lower rates during the rest of the year. Remember, too, that gas prices are usually higher during summer vacation rate hikes, so you should see that savings reflected in the lower cost of your move if you opt to pick a spring date.
On the off season, there will also be more dates open and available for your move. Wouldn't you rather the movers worked around your schedule than trying to make one of their short-supply, inconvenient slots work for you? No matter what time of year you decide to move, be sure to book it as soon as you know when you'll be moving. Scheduling as far ahead as possible may also secure you an even lower rate.
Spring Showers vs. the Heat
MyMove.com's resident professional mover and contributor, K.C. Roads, offers his eBook moving guide, "The No-Nonsense Guide to Cross Country Moving" and shares tips on the MyMove.com blog. K.C. rates better weather as a spring move's best benefit. "Despite the chance of spring rains or the rare snowstorm, summer months are brutal on movers, parents, children and especially pets when the heat index goes off the charts. From personal experience, under a summer sun, I've literally seen even the toughest movers suffer heat stroke when they didn't properly hydrate during the height of the season."
K.C. has also found people to be more helpful in the spring when not grumpy from summer's heat. Dealing with a moving glitch or requesting services is easier if you find a sympathetic ear. He shares, "I've seen people moving during the height of a spring college exodus and get extra moving help, bargains on storage units and even parking permits more easily because people are more inclined to help. Ever try going into a big city's parking department in the middle of July and expecting somebody to go out of his or her way to be helpful?"
Enjoy Spring Savings
Most realtors report the highest number of home sales is between May and July. If you've started seeing ads for home improvement, garden stores and other spring specials, you know your spring move is at an optimal time to find bargains. K.C. suggests those advantages could be gone by summer. "If you wait until the summer, often those deals are gone and many specialized workers such as finish carpenters, plumbers and electricians can be booked up." This especially makes sense if you plan on any post-move renovations. Construction industry pros are starting to fill up their calendars with jobs.
General Moving Tips
Here are some additional moving tips that you may not have thought about.
Take a vacation after you move -- Many people use up precious vacation days to schedule and complete their move. Just imagine how refreshed you'd feel if you took some real time off to decompress after your move is complete!
Open those windows -- In a spring move, you can open up the windows, let the fresh air circulate and not run up your last electric bill on AC as you might in July.
Be first on the schedule -- Just as in any other industry, it makes sense to be the first appointment of the day. Try to arrange to schedule your move as the first client of the day. You'll get movers just starting their day with the energy to move things along quickly.
Entice your friends and family -- The nicer weather in the spring is conducive to asking your friends and family if they'll lend a hand on moving day. You may find they're MIA in the August heat when you ask for an assist.
What time of year did you schedule your move?