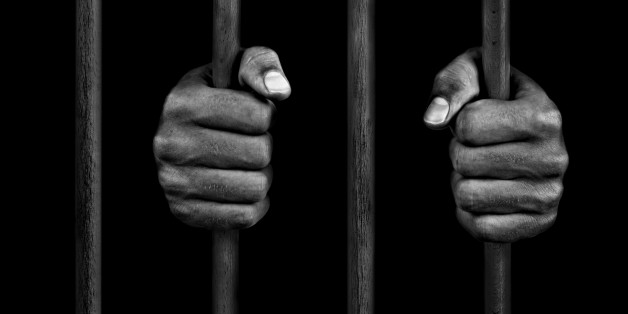 As an Oklahoma criminal defense attorney, I've been following the new death penalty developments fairly closely. It's probably safe to say that our Death Row hasn't been this shaken up since the state retired the electric chair after the electrocution of James French in 1966.
With concerns about the secrecy shrouding the compounding pharmacies used to supply the lethal injection drugs to Oklahoma, the attorneys for Death Row inmates Clayton Lockett and Charles Warner filed a federal lawsuit, later transferred to state court, against the state Department of Corrections.
Lockett was originally scheduled for execution March 20, and Warner was set to die March 27. Though neither man was granted a stay of execution pending the ruling in their lawsuit, their executions were pushed back to April 22 and 29, respectively, after the state could not get the lethal injection drugs needed to execute them.
Now, Oklahoma County District Judge Patricia Parrish has ruled that the Oklahoma death penalty law is unconstitutional in its failure to disclose the source of death penalty drugs to the inmates on whom they will be utilized. In her ruling, Judge Parrish asserted, "I think that the secrecy statute is a violation of due process because access to the courts has been denied." 
Some may wonder why it matters where the drugs used in lethal injections originate. Assistant Attorney General Branham is among them, asking, "What is the point of having the information if there's nothing you can do with it?"
The point, say attorneys for Lockett and Warner, is that the purity of the drug has to be questioned if there is no measure of checks and balances for the compounding pharmacies. Because European drug manufacturers have refused to export pharmaceuticals to the United States when they know they may be used for lethal injections, and because United States drug manufacturers will not supply lethal injection drugs in the face of threats and political pressure, corrections departments across the United States have turned to compounding pharmacies for the drugs used in their lethal injection protocols/cocktails.
Compounding pharmacies are less regulated by the federal Food and Drug Administration (FDA), and therefore, some inmates and anti-death penalty advocates are concerned that the mixtures they provide may be impure and less potent. If the drugs, including pentobarbital, are not strong enough or pure enough, they may only mask an inmate's suffering. This could possibly create an issue in regards to the Eighth Amendment's ban on cruel and unusual punishment.
These concerns come on the heels of three recent executions in Oklahoma in which the condemned men appeared to experience at least some discomfort. One appeared to grimace after he was injected. Another complained of a "chemical taste" in his mouth. A third said, "I can feel my whole body burning."
Of course, these three apparent complaints have nothing on the death of Dennis McGuire, the Ohio death row inmate whose execution took 26 minutes to complete, with the man gasping, convulsing and struggling to breathe for more than 11 minutes of that time.
The three-drug protocol that was initially intended for Lockett and Warner is not the same as the two-drug protocol used in Ohio's lethal injection. The Oklahoma Department of Corrections website lists the state's lethal injection cocktail as pentobarbital to cause unconsciousness, vercuronium bromide to stop breathing, and potassium chloride to stop the heart.
Ohio's two drug protocol is a mixture of midazolam, a Schedule IV anti-anxiety drug, and hydromorphone, a Schedule II narcotic painkiller.
Obviously, this is not an issue for Oklahoma alone. In fact, Texas encountered this same situation in 2011, which prompted a Texas Assistant Attorney General to send out a mass email to other states' assistant attorney generals inquiring as to possible ways to obtain "substitute" drugs.
According to the Colorado Independent, some Oklahoma Assistant Attorney Generals, including Branham (noted above for his "What's the point?" comment in regards to revealing the source of the drugs), responded by emailing each other that Oklahoma should get free tickets to the annual OU-Texas football game if they decided to help, or at the very least, that Texas should take a dive for the next four years in the game if Oklahoma came to the rescue.
Funny stuff, guys.
Well, fast forward and Oklahoma is smack-dab in the same unenviable set of circumstances. In yet another twist to the Oklahoma Death Penalty saga, the state announced last week that it was unable to obtain two of the drugs needed for its three-drug cocktail due to the shortage of lethal injection drugs. Instead, it announced five ways to die. New lethal injection possibilities in Oklahoma include a one-drug protocol using pentobarbital only; a three-drug protocol of midazolam, hydromorphone and potassium chloride; and a three-drug protocol using midazolam, vercuronium bromide and potassium chloride.
Unfortunately for the 52 inmates on Oklahoma's death row, the two drugs that the state was unable to obtain are vercuronium bromide and pentobarbital. Because of this shortage, the only possibility approved by the state is the midazolam-hydromorphone cocktail used in McGuire's arduous execution.
Since 1915, Oklahoma has executed 193 inmates, including three women. Of those, 110 were put to death by lethal injections, 82 by electrocution, and one -- a federal prisoner -- by hanging in 1936.
Judge Parrish's ruling that portions of the death penalty law are unconstitutional will likely be challenged in the Oklahoma Supreme Court, as the Department of Corrections says secrecy is necessary to ensure the safety of suppliers and the availability of lethal injection drugs.
Seeing as how Oklahoma can't seem to obtain the drugs its needs even with the secrecy safe-net, I find that argument highly suspect.
But in a clear case of "damned if you do," it is important for those challenging the constitutionality of the Oklahoma death penalty law to note that the state allows electrocution if lethal injection is ruled unconstitutional, and it allows for death by firing squad it electrocution is ruled unconstitutional.
With all the difficulty in securing lethal injection drugs, will Oklahoma again place executions on hold, as it did from 1966 to 1990? Or will it bring Old Sparky out of retirement as a warning for inmates who choose to exercise their constitutional rights: "Be careful what you wish for?"