The ultimate science fair is back. The Microsoft Imagine Cup has hit New York City -- the first time since it's been in the U.S. in nine years.
For the dozens and dozens of you who read my coverage last year, I'm happy to be back. For the vast majority of you who have no idea what the Imagine Cup is, I put together the video below especially for you.
The festivities kicked off last night at the opening ceremony, which included an Oprah-esque giveaway of XBox Kinects for each and every one of the 400 competitors. "You get a Kinect! You get a Kinect! You get a Kinect! Everybody gets a Kinect!"
There were also a handful of rousing speeches via Microsoft CEO Steve Ballmer, Foursquare Co-founder Dennis Crowley as well as Jeffrey Sachs, director of the Earth Institute at Columbia University and special adviser to United Nations Secretary-General Ban Ki-moon.
"Your homework assignment is to figure out to save the planet," Sachs said.
"No problem, dude," responded no one...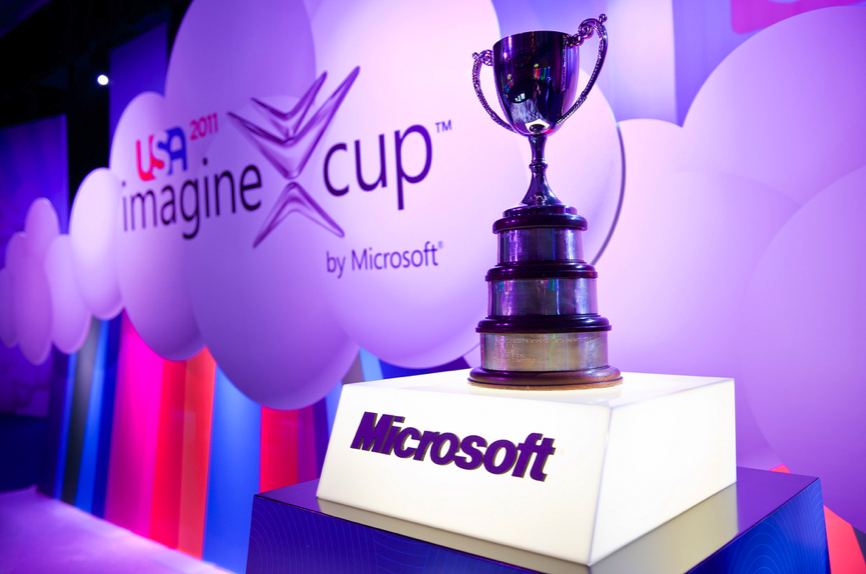 Much like last year, the competition is fierce with 124 teams representing about 70 countries, vying to win their respective categories.
Among some of the changes is the doubling of women finalists -- 30 in 2010 and 65 this year. That's a whopping 16 percent of the total competitors here in New York...
Eliminations start tonight and final presentations are just four days away... Let the Red Bull chugging begin.

WATCH:

CLICK HERE for more information on Imagine Cup competitors.

FOLLOW my colleague Mick Brambilla on Twitter @MBilla and join the conversation by using the hashtag #ImagineCup.