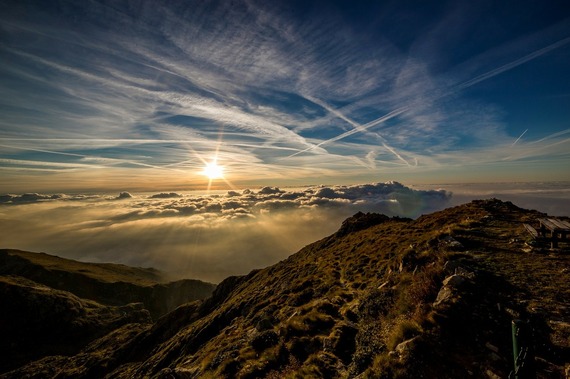 You know the old saying, "You can't teach an old dog new tricks?" Well, that's not necessarily true. About 16 years ago, I met this girl, and she was beautiful in every way. I didn't get along with all of her family at first, but she had a brother. He and I got along pretty good.
Several years later that girl became my wife, and about five years into our marriage her oldest brother became very sick. He was diagnosed with a form of leukemia and 11 months later, he passed away.
August 28 marks 10 years since he left this life. I learned a great deal from Wes. He touched me and the rest of the family, plus millions of others. You see, at the age of 17, when a major U.S. college football team was honoring him by sending memorabilia, the coach would call, and the Make-a-Wish Foundation was offering him different things, Wes wanted to leave a legacy. He wanted to let others know it was going to be okay and if we had faith, we could move mountains. He did this by using money given to him to purchase small coins with a mustard seed in the center.
He would give one to anyone he came in contact with along his journey. So, in remembrance of the tenth anniversary of Wes' passing, I would like to share three lessons I learned from him, with you:
Love Makes it All Right: It doesn't matter how bad your current situation is in your life. In fact, it doesn't matter how bad your life is. When you love authentically, it changes everything.
Sometimes, All You Have to Do Is Believe: Until his last breath this was Wes' philosophy. I have clung tightly to this belief. It doesn't matter what your religious standing is, you have to believe in something, even if it is just yourself.
Legacy's Linger: It's been 10 years. The legacy Wes left was to be genuine, forgiving, loving, and inspiring.
When tough times have hit me as an adult I tend to get a poor attitude. When they hit Wes in the face and he was facing death, he encouraged others to continue believing, and comforted everyone. A teenager.
In a world riddled with terror, pain, death, and negativity, you can make a difference. In fact, changing the entire world begins with you. If you step out, take a risk, and give it a shot, maybe you will be the one who leads the way.
What can you do today to inspire someone else in their life?
I would like to extend a special thank you to my mother-in-law for her generosity in allowing me to share this part of Wes' story.
Photo: Pixabay/danfador