I have always believed that fashion should be democratic -- how can something be perceived as fabulous if it only looks great on a rail-thin 17-year-old? Yes, fashion should be aspirational and inspirational, but real women need and deserve chic, inspired clothes that make them feel beautiful and work for them IN REAL LIFE. At New York Fashion Week, my colleagues are often ooh-ing and ahh-ing over the pieces that will make news (I'm talking about see-through blouses, short shorts, and heels that even the models have a hard time walking in), and I am asking myself, "Where are women going in this look?" Sometimes, I feel like what I'm seeing is appropriate only for red carpets, nightclubs or pole dancing. It's a wonder that I haven't jumped out of my seat screaming. Am I the only one who feels like Norma Rae at these shows?
I believe in clothes for women who have real lives -- who want to look and feel great at all times. I travel around the country a lot, and no matter where I am -- an airport, a restaurant, a department store -- women are always asking me the same questions: Am I too old to wear a mini-skirt? Skinny jeans? Platforms? Should I dress more conservatively? How can I look trendy without looking tawdry? Honestly, I always give the same response: Wear what you love. Know and accept your body, and dress to highlight your assets. It's not about age, it's about attitude, charisma and allure, how you walk and carry yourself. Clothes should make you feel alive and beautiful, because confidence is the ultimate accessory.
In my role as a judge in the Wilhelmina 30+ Model Search, I've met hundreds of gorgeous, vivacious women. Even though only one will win a modeling contract, just by entering I think it shows incredible confidence and spirit. And that's really what looking great is all about.
I do have a few Golden Rules that apply to all women, regardless of age:
You should feel comfortable in your clothes, but do not confuse comfort with sloppiness. Always consider fit, fabric and silhouette, whether you're buying yoga pants or a cocktail dress. Schlumpy is never a good look.
'Tis the season for bathing suit shopping, which can be a harrowing experience, so be prepared: do your hair and makeup, use self-tanner and give yourself plenty of time. A one-piece is always much sexier, sophisticated and versatile than a bikini, and I'm loving gray right now, it's a universally flattering color.
Don't get caught up in trends. Know what looks good on you, reflects your personality and fits in with the demands of your life. You never want to look like you're wearing an elaborate costume, or stealing someone else's style. Gravitate towards what's right for YOU.
When in doubt, keep it simple. I'm talking about the never-go-wrong elegance of Jackie Onassis, Kate Middleton, Kerry Washington.
There are also some general guidelines that can help you look chic and age-appropriate, depending on where you are in life:
In your 30s:
It's still ok to be trendy, sexy and cool -- even go gamine or tomboy. Don't be afraid to slip into slinky pieces if they suit your body and the occasion.
In your 40s:
It's all about mixing high and low. At this point in your life, you've probably already invested in the basics: a good blazer, a classic cashmere sweater, the perfect trousers. Now's the time to incorporate fun pieces into your wardrobe: try adding an extravagant piece to something simple, like a fabulous beaded top worn with a well-tailored pencil skirt. Know and own your assets, go for grown-up sexy and show a sliver of skin, whether you have great legs, terrific décolletage or flawless shoulders.
In your 50s and beyond:
Stick to simple staples in luxurious fabrics: think timeless chic, covered-up elegance. At this point in your life, less is more -- leave the crazy, high-heeled platforms to the younger generations and use accessories like a silk scarf, a structured bag or a kitten-heel shoe in an eye-catching color to add personality to your wardrobe.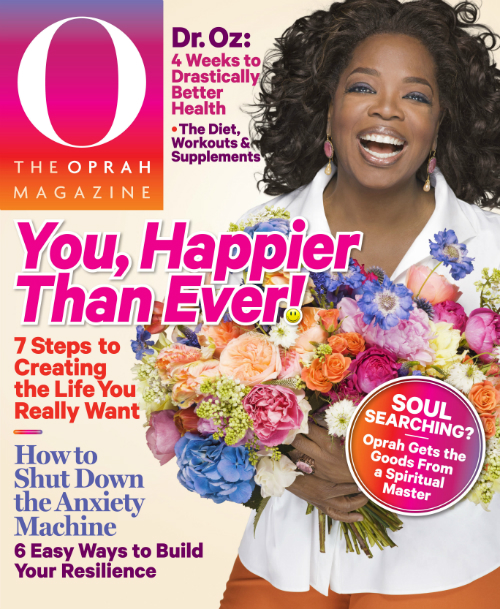 Adam Glassman is the Creative Director of O, The Oprah Magazine and judge for the Wilhelmina 30+ Model Search 2012, sponsored by Macy's and Miraclesuit. Contestants may still enter at www.wilhelminamodelsearch.com until May 23rd.