With nearly 10 percent of the local Cologne residents identifying as gay or lesbian, the city is understandably one of Germany's most gay-friendly destinations. Maybe it's the upbeat attitude of the local residents in Cologne. Maybe it's the innate friendliness that seems to define the city. Or maybe it's the fact that people will actually start conversations with strangers on the street. This open-minded attitude and friendly atmosphere makes Cologne a friendly and fun place to visit.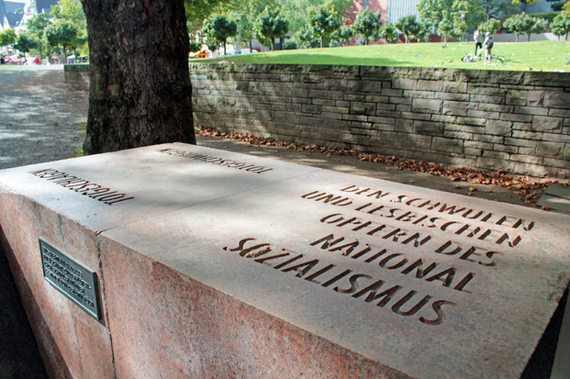 When researching gay things to do in Cologne, Germany, one of the things I kept coming across was a memorial for gay and lesbian victims of Nazism ("National Socialism" as the Germans say). The memorial was inaugurated in 1995, well before the other gay Holocaust memorial in Berlin, but still later than a similar memorial in Frankfurt. The memorial's official name is the Rosa Winkel Mahnmal and it's conveniently located along the Rhine River within walking distance to Cologne's most important tourist attractions. With the Museum Ludwig and the Cologne Cathedral in the distance, it's a rather photogenic spot as well.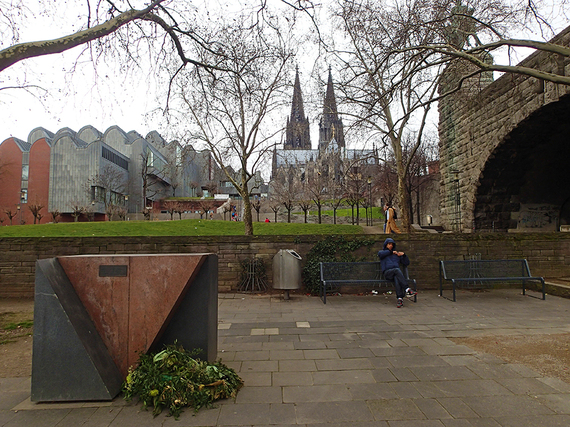 The memorial is also located near the steps up to the Hohenzollern Bridge -- where thousands (millions?!) of love locks have been left by locals and tourists from around the world. This same area was once a meeting place for gay and queer Cologne residents when being gay wasn't quite as open. That's in line with the same Holocaust memorial in Berlin located in Tiergarten park -- a once-popular meeting ground for gays.
The Rosa Winkel Mahnmal is reminiscent of the pink triangle which was used by the Nazis to identify gays in the concentration camps. Just a few hundred meters up the river from this monument is another commemorating victims of AIDS. Located on the cobble-stoned Markmannsgasse, small stones are engraved with the names in memory of those that have died of AIDS.
Unfortunately, not enough people know these monuments exist in Cologne. So if and when you do plan a trip to one of Germany's most friendly cities, spend a few moments to seek out these important monuments.